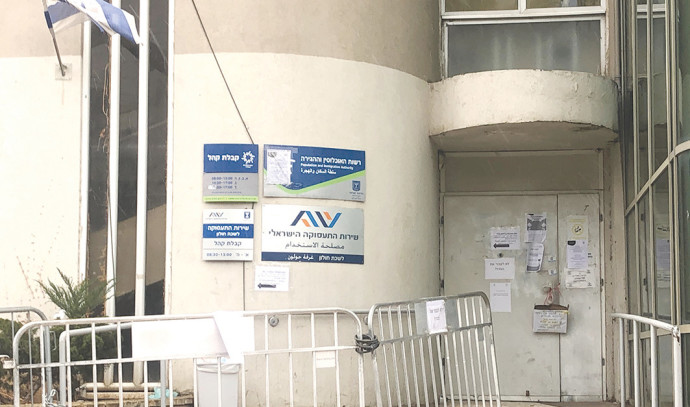 The picture of the labor market, as reflected in the Employment Service report published today (Tuesday) reflects the fact that January 2021 was the first month since the onset of the corona crisis the country has been in closure throughout. Getting out of the third quarantine was more difficult than getting out of the second quarantine, both in the rate of job seekers and the length of time many of them are out of work.
The data show that during the month of January 2021, 127.7 thousand new job seekers. This is an increase of 56.4% compared to December. 96.3 thousand were registered in January after being expelled from the IDF (75.4 percent of the registrants), 16.4 thousand were fired and 5.2 thousand resigned. On the other hand, only 18.2 thousand reported returning to work, the lowest number of returnees since the crisis began.
The data mean that for every person who returned to work during the month, seven new job seekers were registered. By comparison, in September, when there were a majority of enrollees in the second closure, the ratio was 5.7 new job seekers to each return to work. As mentioned, at the beginning of January there were 727.4 thousand registered job seekers and at the end of it 823.6 thousand. Throughout January, a total of 762.9 jobseekers registered in the employment service who claimed unemployment (13% increase compared to December), compared with 93.5 thousand who claimed income support (5.7% increase).
"The policy measures taken in Israel in the past year have focused on artificially preserving the standard of living, through additional unemployment benefits. This is in contrast to the policy measures taken in most OECD countries, which have focused on artificial but temporary preservation of vacancies. "We still feel pressure to return to work," explained Dr. Gal Zohar, director of the research and policy department at the Employment Service. . In such a scenario and without proactive measures, the benefits of the Israeli policy paradigm could be eroded quickly. "
When examining the number of job seekers for each vacancy, without taking into account the jobs of job seekers who are in the IDF and are destined to return to them, we see that for every vacancy published by the CBS, about 14.2 job seekers compete. The Employment Service explains that "despite a measured increase in the number of job vacancies in recent months, the ratio of job vacancies to job seekers has deteriorated as the number of job seekers has continued to rise, and so competition for any vacancy among non-job seekers has continued to climb."
Rami Graur, CEO of the Employment Service, concluded that "In order to shorten the process of returning to work, an initiated, assertive and extensive activity is required to encourage return to work, especially those in the IDF. The necessary policy change is to encourage proactive return to work and create greater certainty for businesses. "We are taking a series of steps, such as cooperating with the manufacturers regarding vocational training, assisting employers in returning workers who refuse to return from work, and opening employment offices for the public."