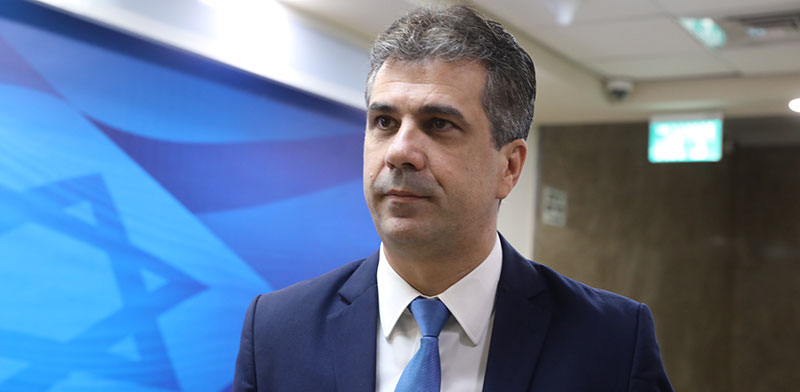 A team of ministers, led by Intelligence Minister Eli Cohen, decided today (Wednesday) that the GSS's will be extended for another 21 days, but the use of this tool will be stopped from the expiration date of the law authorizing the GSS to operate them, ie – January 21, 2021 New law.
The decision was based on the recommendation of the Ministry of Intelligence and the GSS position, that in light of the improving trend in the epidemiological investigation system and the overlap in locating contacts, it is recommended to stop sweeping GSS identities and that they should be targeted – only on numbers of verified patients who do not cooperate in investigations Humanity. For such a move, it is very beneficial in terms of reducing economic damage and damaging public trust.
According to data presented to the ministerial staff, about 93% of all patients today are located by the Home Front Command's human epidemiological investigations system, and this has reduced the exclusive GSS assistance to 7% of patients.
The GSS recommended during the hearing that the use of the tool be only for those who refuse to interrogate and in cases where the daily morbidity is over 3,000 infected per day. The Ministry of Health opposed stopping the use of placements and asked to extend them until the end of March. Until the next discussion in the committee, which will take place in about three weeks, the definitions will be determined for those who refuse to interrogate and what is the daily amount of infections that will only be used above the tool.
During the hearing it was said that the pilot of the green passport app will start in early January and its sweeping use is expected to be at the end of January. The populations that will receive the green passport will be vaccinated (7 days after receiving the second vaccine dose), recover and those who present a negative and valid corona test.
Intelligence Minister Eli Cohen said at the end of the debate: "I thank the GSS for joining the war in Corona. The GSS tooled hundreds of thousands of contacts, saved the lives of at least 400 Israelis and reduced the economic damage to the economy. Although this is not the core of the organization's activities, the best GSS experts worked to save the citizens from the disease and achieved significant results.
"Thank you for this on behalf of all Israeli citizens! After recognizing that the human epidemiological interrogation system is the most effective tool for locating potential corona infections and in light of the completion of the establishment by the Home Front Command, we decided that the tool would only be used In cases of a significant outbreak of the disease. "