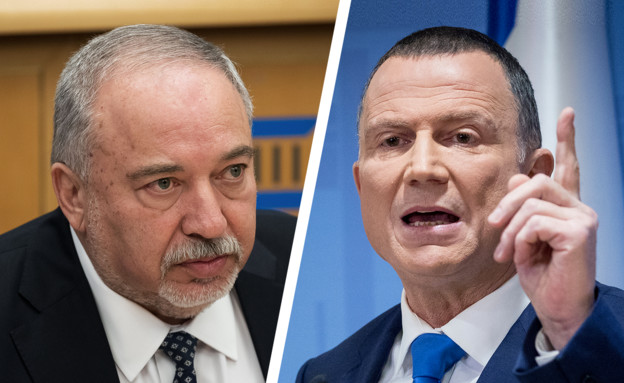 The Minister of Health, Yuli Edelstein, posted a post on his Facebook page today (Thursday), in which he attacks the members of the Yisrael Beiteinu party and its leader, Avigdor Lieberman, claiming that they disseminate false information to the public regarding corona vaccines.
For more updates and to send your stories – visit the news Facebook page
"In recent days, there have been cases of Pike News spreading and calls not to be vaccinated by MKs of Yisrael Beiteinu," Edelstein wrote. The Minister of Health demanded that Lieberman condemn such statements if this was not his intention, thus "joining the call for Israeli citizens to get vaccinated in order to defeat the plague together."
In an interview with 103FM radio, MK Yisrael Beiteinu Eli Avidar stated that he does not intend to be vaccinated against Corona. Avidar. "I'm telling you I will not get vaccinated – I'm not at risk, I'm not afraid and I feel healthy – so why should I get vaccinated?
MK Yulia Malinowski also expressed suspicion in an interview on Radio 103FM when she said: "I feel that vaccines are used for political purposes." The member of the "Israel Beiteinu" party emphasized that "this issue is too important for them to make political use of. I am in favor of vaccines, but I do not intend to get vaccinated against the Corona. I want a discussion on the issue in the Corona Committee."
MK Oded Forer of Yisrael Beiteinu responded: "Vaccination is not a political or partisan question. It is a personal choice of every citizen. I intend to get vaccinated in accordance with the policy of the Ministry of Health and the priorities that will be determined according to the risk groups. "