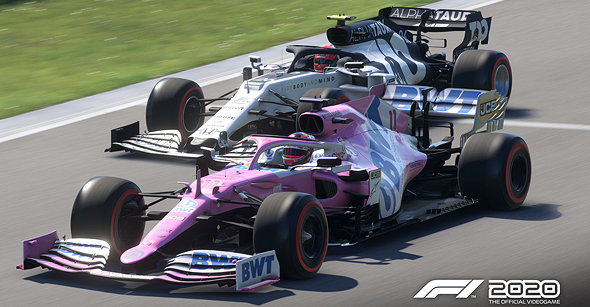 The acquisition trend in gaming continues: Electronic Arts (EA) acquires the old British Codemasters for $ 1.2 billion. In doing so, EA thwarts a takeover bid filed by one of its biggest competitors, Take Two, which sought to acquire Codmasters for $ 994 million.
Codemasters has devoted itself in the last decade almost exclusively to the creation and distribution of racing games, and especially to two popular series: the Formula F1 racing simulator and the Dirt rally racing simulator. The latest game in the series, Dirt 5, was released this year near the launch of the new Microsoft and Sony consoles and received mixed reviews because it abandoned its roots as a serious simulator and turned to more arcade and entertaining gameplay. The company was founded in 1986 by two brothers, David and Richard Darling. It is traded on the London Stock Exchange at a value of 997 million pounds (about $ 1.3 billion), as of this writing.
From Game F1, one of Codemasters' flagship series
This is another major acquisition in the industry, in a year that has already seen several high-profile acquisitions. The largest of which was the acquisition of Bethesda by Microsoft for an almost unprecedented $ 7.5 billion. This second acquisition alone is the deal to sell Supercell, creating the $ 8.6 billion mobile hit Clash of Clans for Chinese Tencent in 2016.
The acquisition is expected to take place in the first quarter of this year, at a share price of $ 7.98. The deal will allow Electronic Arts to enrich its famous sports game portfolio: the successful FIFA series, the NBA Live series which has run into difficulties in the last two years and has not released an annual title since 2018 and other lesser known series in Israel including NHL (hockey), Madden Live (football) and EA Sports UFC (MMA fights). For Electronic Arts this is also a blow to its competitor in this field, 2K Games, which is owned by Take To, and releases the rival series NBA2K, NHL2K as well as baseball, golf and wrestling series.
EA and Take Two are both traded on the NASDAQ and have enjoyed a boom in the gaming industry in recent years. However, in terms of stock performance, Take Two is the biggest gainer. However, EA is the largest and richest of the companies, and is traded at a value of close to $ 40 billion, compared to $ 22.4 billion for Take Two.