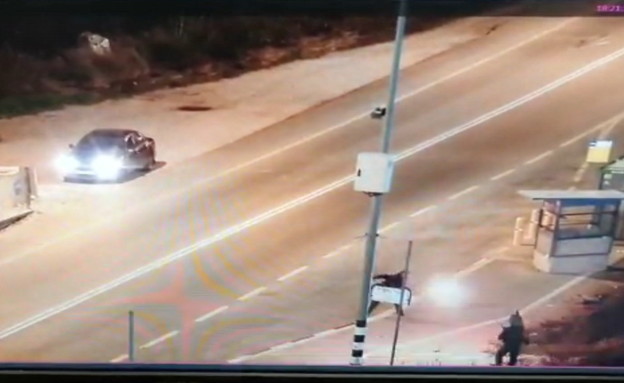 Incident – which fortunately did not end in disaster: An unusual incident took place this evening (Saturday) at an IDF post near the settlement of Kedumim in the area of ​​the Samaria Territorial Brigade. An IDF soldier belonging to a Golani force was recorded as a Palestinian got out of his vehicle and approached him. In the video, the two are seen arguing, and after a few seconds – the suspect threw a transfer bottle at the fighter. He ended up missing – and was unable to hit.
For more updates and to send your stories – visit the news Facebook page
The IDF is investigating the incident, and among other things, examining the soldier's function and behavior. What was examined is why the soldier and his friends at the checkpoint, Golani's soldiers, did not fire at the Palestinian or his getaway vehicle. The army treats the incident very seriously.
An IDF spokesman said: "Earlier today, a Molotov cocktail was thrown at an IDF fighter near a military post near the settlement of Kedumim in the area of ​​the Samaria Territorial Brigade. "The IDF force launched a pursuit of the suspect. There were no casualties in the incident and no damage was done."
Meanwhile, last weekend, a storm was published on social media, in which an IDF officer was seen fleeing and retreating from rioters who threw stones at him in the Ramallah area. The army stressed that the Palestinians are trying to embarrass the officer and present him as if he is running away and overpowered by those boys, but the reality is different.
The forces in the arena decide not to shoot those stone-throwers, apparently the soldiers at the scene did not feel danger to their lives and therefore chose not to use the weapon. The soldiers then chased after those boys and captured some of them.