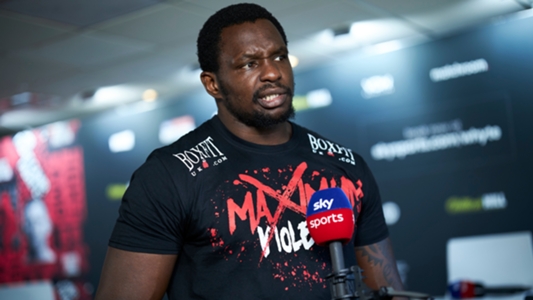 Dillian Whyte was not particularly optimistic about recent media appearances when Deontay Wilder 's overweight competitive topic came up.
Whyte returns Alexander Povetkin on March 27 at Gilbraltar, hoping the clash will return with a delay once again in his chance to avenge the one-punch loss he suffered in the August to Russia.
If he does in fact regain the WBC interim title from Povetkin, reports are linked to a possible fight against Wilder, a former WBC title holder, who retained the belt for five years before losing him to Tyson Fury in February last year.
The overweight contestants may need some reasonable fights later this year to put themselves ahead for the winner between Fury and Anthony Joshua, who are expected to fight in two strokes. big unification this year.
Whyte, however, no longer sees much value in Wilder.
"I could fight Deontay Wilder now, though," Whyte told Talksport. "I don't have to beat Povetkin to fight Deontay Wilder.
"Deontay Wilder is the only thing that kept the world overweight champion. It wasn't a big draw, it wasn't a big ticket seller. He didn't even sell out places in America and he's American.
"So it wasn't a big draw, he had his belt and he's lost his belt, so he has nothing now. "
Whyte went on to prove that he was genuinely interested in trying to be the second man to beat the Americans, but in fact in the middle of his Povetkin training camp, full focus on Gibraltar.
"I definitely want to fight Deontay Wilder," Whyte continued, "but right now I'm clearly focusing on Povetkin.
"Povetkin is a really bad boy. As soon as I defeat Povetkin, we'll see what happens … I want to fight for the world title. "