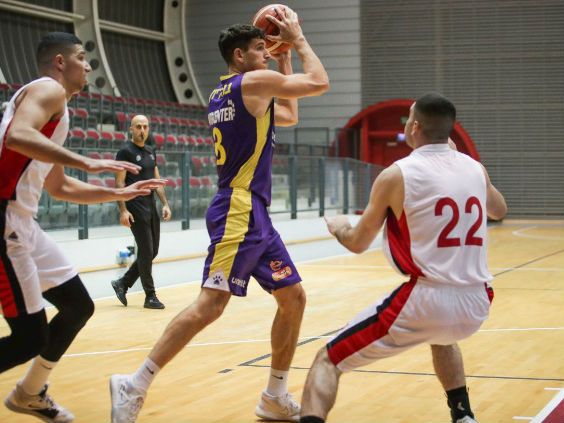 (Main photo: Dudi Ohayon, league director)
We all really do not like cases where politics mixes with sports, but there are also cases where religion gets involved and even then a serious conflict arose, and this is exactly what happened today (Saturday) in Israeli basketball before the game of Hapoel Holon against Hapoel Acre / Mate which ended in the quarterfinals At 67:87 of the Purples.
Just before the meeting, Holon arrived at the host hall in Kiryat Ata at 4:15 PM ahead of the game, which began at 6:00 PM, but the players could not warm up before the game until 5:20 PM, because the hall staff refused to turn on the light before Shabbat. Beyond that, the balls were also locked and no one opened the room for the players to take them out to practice, until Shabbat came out.
But then there was also basketball, and the guest advanced quite easily to the quarterfinals despite all the troubles that were before. A second quarter of 17:28 helped Stefanos Dadas' team achieve a seventh consecutive victory in all competitions, and the gap was too big for Acre to return. Five players scored in double digits in Holon, with Tyros Maggie standing out above them all with 14 points and 8 assists (2 of 15 from the three). Willie Workman contributed 13 and 7 rebounds. On the other side, Liran Moran excelled with 26 points.