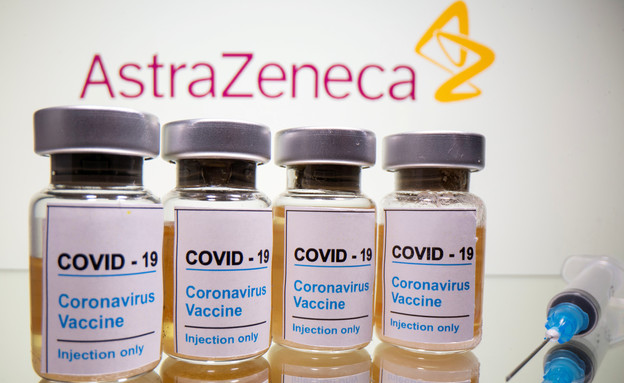 A medical man in Denmark has died from the development of blood clots and cerebral hemorrhage after receiving the corona vaccine from Astraznica, and another medical man is hospitalized and treated for a similar reason, Reuters reported today (Saturday). Both of these cases join the previous 30 cases of developing blood clots after receiving the vaccine.
For more updates and to send your stories – visit the news Facebook page
Last Thursday, the European Medicines Agency clarified that after an examination of the matter, it was found that the vaccine is safe and effective to use – and that its advantages outweigh its disadvantages. In a survey conducted by the agency, it identified 30 cases of abnormal blood clots among a population of 5 million people in EU countries. The agency's staff recommended continuing to vaccinate – and at the same time demanded that the procedures be sharpened and that the possible dangers be emphasized to the vaccinated.
Following the events, some EU countries have halted the use of the Astrazenica vaccine and have yet to renew it. With the intention of strengthening public confidence in the vaccine, British Prime Minister Boris Johnson received the Astraznica vaccine yesterday. "Go get vaccinated," Johnson asked the public. "This is the best thing for you, your family, and everyone."
Meanwhile, China announced this morning that it will facilitate the entry of tourists into the country – provided they receive the Chinese vaccine against corona. The Chinese Foreign Ministry said the move was intended to renew international traffic to the country, but stressed that even vaccinated travelers would have to go into isolation upon arrival.
CNN reported that more than twenty Chinese embassies around the world have already been updated on China visa requirements, including the US and UK embassies – although they do not use the Chinese vaccine.