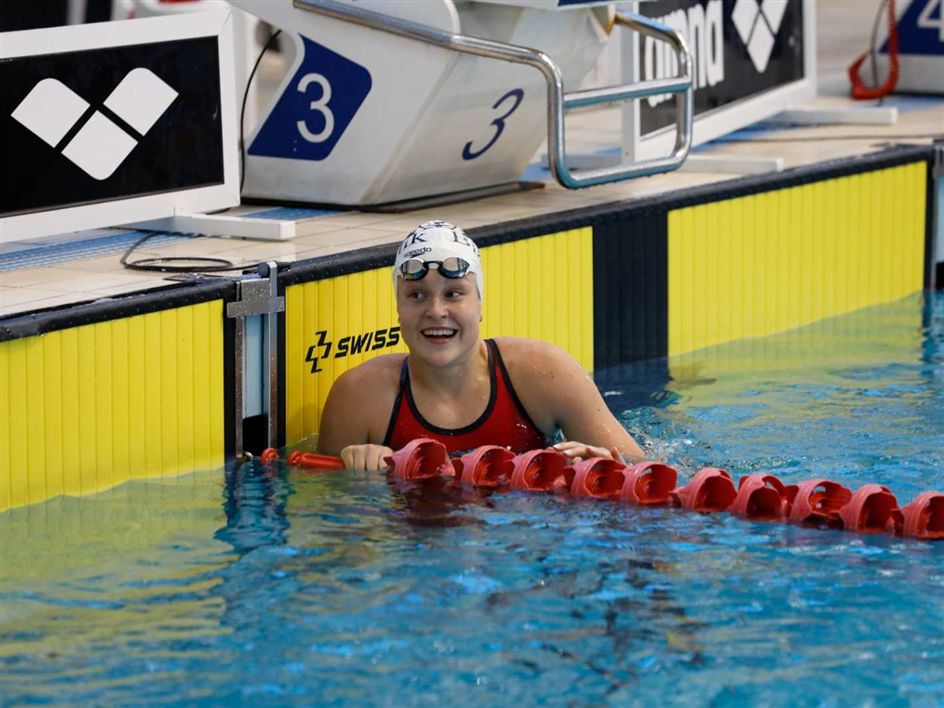 The Olympic criteria competition in swimming opened this morning (Wednesday) in the national pool at the Wingate Institute and brought with it already in the first qualifying round a youth record of Anastasia Gorbanko and quality age records of Daria Golovti and Adam Maraana, while Lorraine Longo Cleveland also topped the short list. Yaakov Tomarkin, Michael Leitrovsky, Jonathan Kopalev, Aviv Barzali, Miron Heruti and Marcus Schlesinger also qualified for the finals to be held tonight.
The 17-year-old Gorbanko broke the youth record in the 50 freestyle, where she set a time of 25.23 seconds, an improvement of 7 hundredths to the record held by Zohar Schickler since 2016, and an improvement of 78 hundredths to her personal best, which was also a record of 17. In that ointment, Lorraine Longo Cleveland broke the 15-year-old record that belonged to the late Nicole Samsoniuk by 15 hundredths, when she set 26.29, but in the end, Daria Golovti broke it again for her, and even improved the 16-year-old record of Gorbanko with a great 25.92. , Israeli champion Miron Heruti qualified for the final with 22.19, followed by Marcus Schlesinger with 22.69 seconds.
In the 100 backstroke, the pace of breaking records continued when Adam Maraana set a time of 55.64 seconds, an impressive 67-hundredth improvement to the 17-year-old record of Yaakov Tomarkin, achieved in 2009. He advanced to the final from fourth place after Tomarkin himself (54.82), Michael Leitrovsky (54.85) and Jonathan Kopalev (55.43). In the women's parallel ointment, Aviv Barzali qualified for the finals with a personal best of 1: 02.18.
In the 200 freestyle, Anastasia Gurbanko (2: 01.26), Leah Polonsky (2: 03.38) and Noga Zilberberg (2: 04.62) qualified for the girls' final. Among the boys, these were Dennis Loktev (1: 48.87), Gal Cohen Gromi (1: 48.96) and Daniel Namir (1: 49.52). In 100 Butterfly, Rishon Lezion (1: 01.58) and Dan Kunin (54.47) set personal records, while Keren Eisbruch (2: 41.75) and Jonathan Rom (1: 17.99) did it in 200 breaststroke.