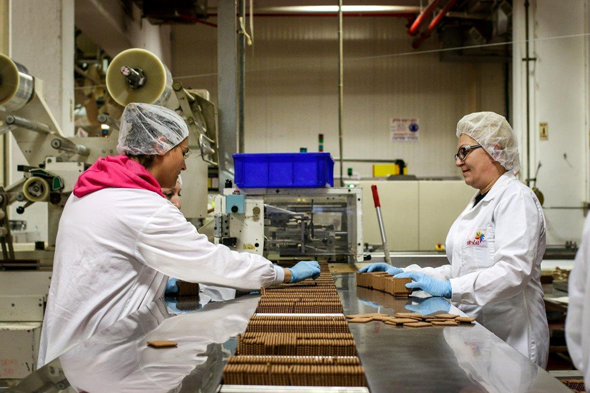 The Strauss Group marks a year with a 2.2% decrease in sales, which amounted to NIS 8.35 billion, and a stagnation in net profit of NIS 551 million. The company will distribute a dividend of NIS 270 million to shareholders.
The decline in sales was mainly due to currency differences in the coffee company, due to the weakness in the Brazilian real. Sales were also hurt by the decline in sales in the US following the Corona epidemic, the closing of Elite Coffee's points of sale in Israel and the dipping and spreads sector affected by the dollar retreat. Excluding currency exchange rates, Strauss recorded a moderate growth of 4.6% in sales.
Strauss' coffee sales worldwide (excluding Israel) fell by 13.6% – but excluding currency exchange rates, there was an increase of 5%, and in Brazil specific growth of 8.4%. In a total summary of Strauss' coffee operations in Israel and around the world, sales fell by 12%, due to the effect of exchange rates, to NIS 3.28 billion – operating profit fell by 16.4% to NIS 354 million – neutralizing the effect, there was a total increase of 2.5% in sales; The activity of spreads and dips abroad decreased by 6.3% to NIS 722 million, along with a 21.3% drop in operating profit, which shrank to NIS 56 million.
The decline in the group's sales rolled into the gross profit line, which retreated by 4.5% and amounted to NIS 3.2 billion. Gross profitability eroded to 38.7% of sales compared to 39.6% of sales in 2019. Gross profitability was caused as a result of rising green coffee prices in Brazil and a change in the sales mix and an increase in domestic consumption in the field of spreads and dips in the US.
Despite a decrease in expenses and a jump of 71.5% in Strauss 'share in the profits of Strauss-Air Water (which improved profitability and received a development grant of NIS 11 million), Strauss' operating profit decreased by 1% to NIS 924 million. At the same time, operating profitability improved slightly to 11.1% compared to 10.9% in 2019, partly due to efficiency and savings in consulting, travel and accommodation expenses due to the closures and restrictions imposed.
Giora Bar-Dea, CEO of Strauss
Photo: Tommy Harpaz
The activity in Israel
While activities outside Israel faced a challenging environment, Strauss' core sales in Israel (confectionery division and health division) recorded a growth of 7.9% to NIS 3.68 billion, along with a 12.8% jump in operating profit of NIS 418 million. The jump in operating profit led to an improvement in Strauss' operating profitability in Israel to 11.3%, compared with 10.8% in 2019.
Total activity in Israel, which also includes coffee sales in Israel and the activity of the water company that markets Tami 4 devices (which grew in the past year by 6.4% to NIS 668 million) increased by 5.5% to NIS 5.03 billion, most of which increased in the expanded milk categories. Thanks to the Alpro and Lorpek franchise, along with a decrease in sales of the Elite Coffee chain following the closure of points of sale during the closures.
The company recorded a 9% increase in gross profit in Israel, so that gross profit increased to 40.1% of sales; Operating profit climbed 12.8%, so operating profitability rose to 11.3% of sales compared to 10.8% in 2019.
The salary cost of the 5 executives in the Strauss Group, not including share-based payment, amounted to NIS 20.4 million. The salary cost of Ofra Strauss, one of the controlling shareholders who serves as the company's chairman, amounted to NIS 4.83 million. The cost of the directors' salaries, in addition to the cost of executives, amounted to NIS 2.9 million. , Gil Medin, son of Raya Strauss, Meir Shani, David Moshevitz, Galia Maor and the pushers: Dalia Maor, Dorit Salinger and Dalia Lev and the independent director Shuki Shemer.