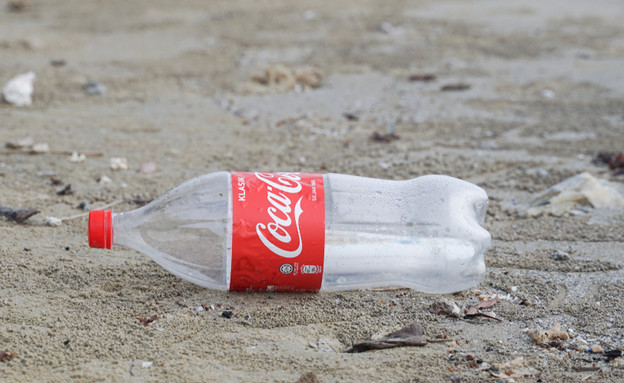 The Coca-Cola beverage company was ranked in 2020 as the largest plastic polluter in the world, but despite this and perhaps precisely because of this – it Recently announced a new policy and pledged to completely stop using polluting plastics by 2030, and now it seems that the beverage giant is trying to get started and implement.
Last weekend (12.2) the company announced a first step in the environmental direction – an experimental pilot for a more sustainable bottle, which will be sold starting this summer in Hungary. The bottle is produced in collaboration with a Danish start-up company called Faboco, made mostly of recycled paper, but still contains plastic, in the body of the bottle and in the cork. The company is still looking for environmental solutions that will not impair the taste or quality of the drink and will be preserved on the gases, with the goal of being able to later produce a bottle with no plastic at all, which will also be fully recyclable.
The pilot will be held in Hungary, and will include only a limited amount of 2,000 bottles of a fruit drink called ADEZ produced by the company. The innovative bottles will be sold through the company's website and not in stores.
Coca-Cola is not the only one to team up with Fabuco, and Carlsberg, Absolut and L'Oreal are also collaborating with the startup in hopes of creating less polluting bottles and reducing environmental damage.