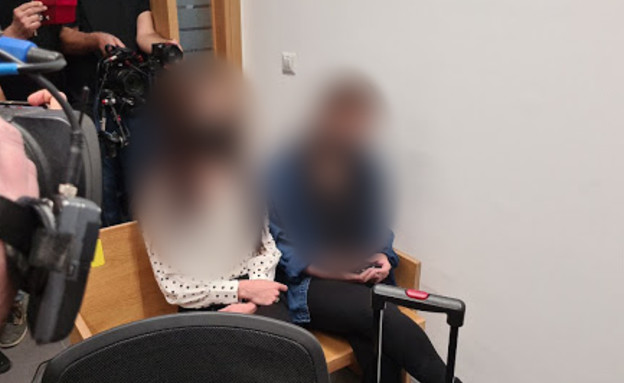 "Hope the truth comes out": Today (Monday) the pre-civil trial against the singer Eyal Golan began in the Tel Aviv District Court. The hearing will take place today in the case of two complainants, for offenses in which the singer allegedly committed together with other suspects. Two of the complainants are now present in the courtroom, accompanied by attorney Rotem Aloni and the Association of Aid Centers. Defense attorneys from the State Attorney's Office representing the police and attorney Oded Gil, who represents Eyal Golan, are also present.
For more updates and to send your stories – visit the news Facebook page
"We are glad we have reached this moment, after very long years of injustice," the plaintiffs, T. and N., said. "It's time for the world to see who the real liar is. Let everyone look at him and he will be ashamed, not us. For years he kept burying us in the same place. No more. For us it is the first step on the path to justice. ".
Advocate Rotem Aloni, representing the complainants, argued before the court that "all the conduct is a drag on Eyal Golan's behalf. I received a ridiculous affidavit of document disclosure. A request to review the documents that does not provide an answer. This is not a relevant answer – it is not serious." Advocate Gil, Eyal Golan's defense attorney, replied: "I do not accept what she said – there was no dragging of feet, large parts are irrelevant."
Attorney Gil stressed that they are not opposed to a mediation process but noted: "The whole problem is that a year and three months after the lawsuit was filed, the plaintiffs realized that we could not be blackmailed." Judge Yael Ilani supported the mediation option and clarified: "I have no doubt that it is right to go to mediation not now but yesterday. Occasionally there are waves – rising in the media and everything is stormy, everyone feels hurt by the publicity. I have no doubt. Mediation. "
At the same time, a demonstration in support of Eyal Golan's victims is currently taking place in front of the Tel Aviv District Court. "We arrived today to tell T. and N. that this time they are not alone. Eyal Golan has the money, the connections and the power – but they have the truth – and us," said the representative of the protesters. "It is time for the lies of Golan and his environment to be exposed. It is time for the public to know what really happened there, and for the Israeli media to stop embracing him and training the shameful sexual exploitation."