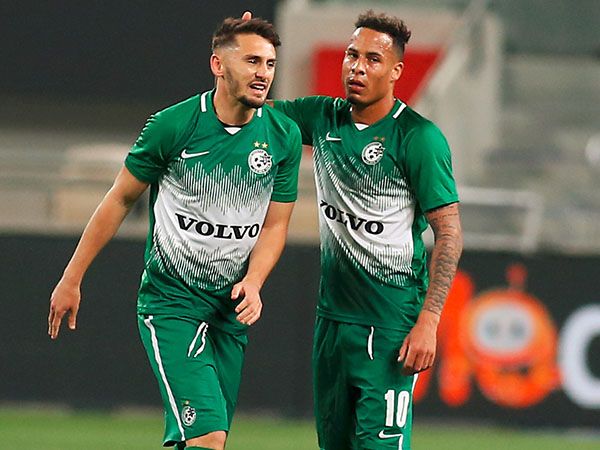 Tonight (Saturday, 19:15), Maccabi Haifa will host Maccabi Netanya in the closing round of the regular season, and will try to continue the good ability from the last two victories against Bnei Yehuda and Maccabi Petah Tikva.
Barak Bachar will continue in the rotation, in which San Menachem will return to 11 after a suspension. In the link there is a dispute between Muhammad Abu Fani and Jose Rodriguez, but even though the former completed 90 minutes in the cup, he is given priority. Neta Lavie and Noble Omar, who were significant factors in the upheaval against Petah Tikva, will return to Bachar's squad, compared to Yannick Wildshot, who will return to the bench.
And on a noble subject, the great gospel comes from the front of the Greens. For the first time since the loss to MS. Ashdod On February 6, Maccabi Haifa's offensive trio – Atzili, Charon Sheri and Dolev Haziza – will join the squad, after injuries and dismissal prevented Bachar from doing so earlier. The balance of the three this season stands at 15 goals and 14 assists, and after the duo in the cup, Noble expects a debut goal in the league in the green uniform.
On the one hand, it seems that Nikita Rokavica is gaining priority over Goodsway Donio, and there is a desire at the club to see the king of league goals return to his conquering fitness from the start of the season. In the last two games he got into situations, but was unable to take advantage of them. Right-back Ernest Mabuka has yet to recover from a hamstring injury and will be out of action, as does Taleb Twataha, who is suffering from a groin tear.
Maccabi Haifa were pleased that in the cup, the players knew how to put aside the league struggles and give it their all. Now it is hoped that tonight, too, the players will concentrate on the upcoming mission and try to create momentum. The Greens have won the last six meetings between the two teams, and in the previous round, the leading runner-up defeated the Diamonds 0: 2 with goals from Dolev Haziza and Nikita Rokavica.
Maccabi Haifa has five guests on the Israeli national team, after the injury of Taleb Twataha, and the first will be Charon Sheri, who will join the Suriname team and wear the media for the first time.
Estimated composition: Josh Cohen, Raz Meir, Ofri Arad, Bogdan Planich, San Menachem, Neta Lavie, Muhammad Abu Fani (Jose Rodriguez), Charon Sheri, Omer Atzili, Dolev Haziza, Nikita Rokavitsa (Goodsway Donio).