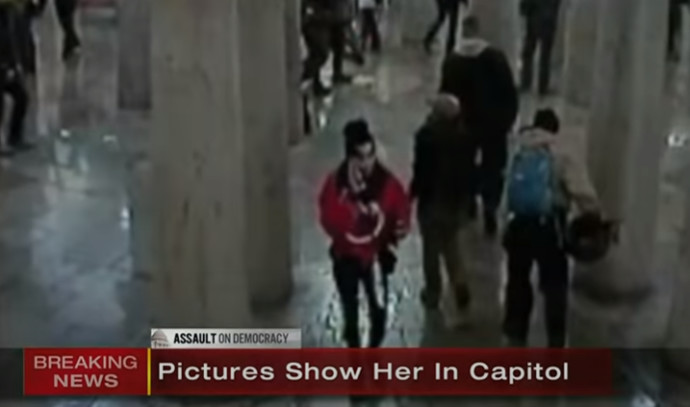 Last Thursday, an unconventional divorce petition was filed in a court in the city of Pittsburgh, Pennsylvania, in which the husband claimed that he caught his wife cheating on him during the broadcasts of Capitol Hill that took place in January. The woman, Jennifer Marie Heinle, is an ardent supporter of former US President Donald Trump, who decided to go to the rally even though her husband asked her not to – and she did not go alone. Watch the WPXI-TV News Pittsburgh report:
Aside from charges that include a violent outburst and misconduct in the Capitol area, Heinel is also facing a lawsuit from her husband, who saw her demonstrate on television with another man. The husband, Michael Heinel, who works as a detective and chief of staff for the Pittsburgh UAV unit, said that after his wife refused to comply with his request, he spotted her on TV with Kenneth Grayson, whom she met through Facebook.
The woman reportedly admitted that she took part in the gathering and that she traveled with Grayson, but she denied that she slept with him at the same hotel, adding that as soon as the disturbances began to get out of hand she left the place. Unfortunately, photos released by the FBI show Heinale and Grayson rioting outside the Capitol and she was even taken for questioning that day. According to the husband, he believes his wife was caught on one lie and that she is likely to lie again regarding the infidelity.
"To be clear, I've known Jennifer for a long time and she's not a criminal or a traitor. She's very embarrassed by the situation she's in," said her lawyer, Marty Ditch. She went on to add: "If anyone had asked me if she would ever be involved in such an affair I would say it is impossible, but her political views have led her to take an extreme act."