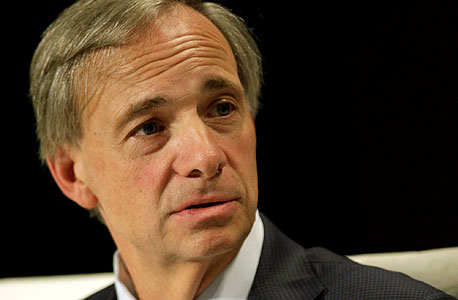 Devon Dalio, the 42-year-old son of the billionaire and fund manager

Fencing

Ray Dalio was killed in a car accident this week, a family spokesman said.

The accident happened on Tuesday (Thursday) after an Audi Devon's car entered a Verizon store in a shopping center in Greenwich, Connecticut, and caught fire. The cause of the accident is still being investigated, according to a statement issued by Greenwich police. Local media point out that the store was almost completely destroyed.
It is with great pain that I am sharing with you that my 42 year old son was killed in a car crash yesterday. My family and I are mourning and processing and would prefer to be incommunicado for the time being.

– Ray Dalio (@RayDalio) December 19, 2020
Ray Dalio, the founder of Bridgewater Associates, the world's largest hedge fund, wrote in a Twitter tweet that the family "mourns and digests" and seeks to maintain its privacy.
"In great pain I tell you that my 42-year-old son was killed in a car accident. We know that our terrible pain is felt by so many people, and we send them our condolences," he wrote in another tweet, "May God protect you and appreciate the good things, especially in this time of This year. "
According to his LinkedIn account, Devon Dalio worked as a project manager at Bridgewater. He also served as a board member of Dalio, and was the founder and partner of the private equity fund P-Squared. In addition to his parents, Ray and Barbara, he is survived by a wife, a daughter and three siblings.
The governor of Connecticut, Ned Lamont, who is himself a resident of Greenwich, issued a statement in which he wrote that he was "devastated" by Devon's death. "As parents, we can not at all describe the grief and sadness of this loss," Lamont said, "We pray for Ray and Barbara, who work for the children of Connecticut."
Receive a daily newsletter summarizing the news of the day directly to your email. Click to register