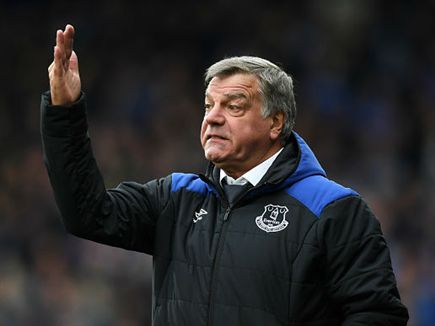 Change of coaches in West Bromwich Albion. Precisely after the surprising 1: 1 against Manchester City, the club decided today (Wednesday) to part with Slaven Bilic, and less than five hours later an official announcement was made about the appointment of his replacement. This is Sam Allardyce, who signed a one-and-a-half year contract.
The veteran coach (66) has stood on the lines in the past in Premier League teams such as Newcastle, West Ham, Crystal Palace and Everton and has also briefly coached the England squad. In fact he has been without a role since leaving Everton in 2018, and is now returning to the Premier League.
West Bromwich is now in 19th place in the table after 13 games, with a balance of only one win and 7 points. The team has conceded 26 goals so far, the most in the league, and the results have led to a desire to make a shock.
In another matter, England are also continuing various reports regarding transfers ahead of the approaching January window. The focus is on Kevin de Bruyne, who, according to senior reporter Fabrizio Romano, is approaching a deal to extend his contract at Manchester City. The report indicates that negotiations will be completed within a few weeks. Another report indicates that Harry Winx is not expected to leave Tottenham, who apparently wants him to stay and will not agree to release or sell him.
We are delighted to confirm the appointment of Sam Allardyce as our new Head Coach ️

– West Bromwich Albion (@WBA) December 16, 2020