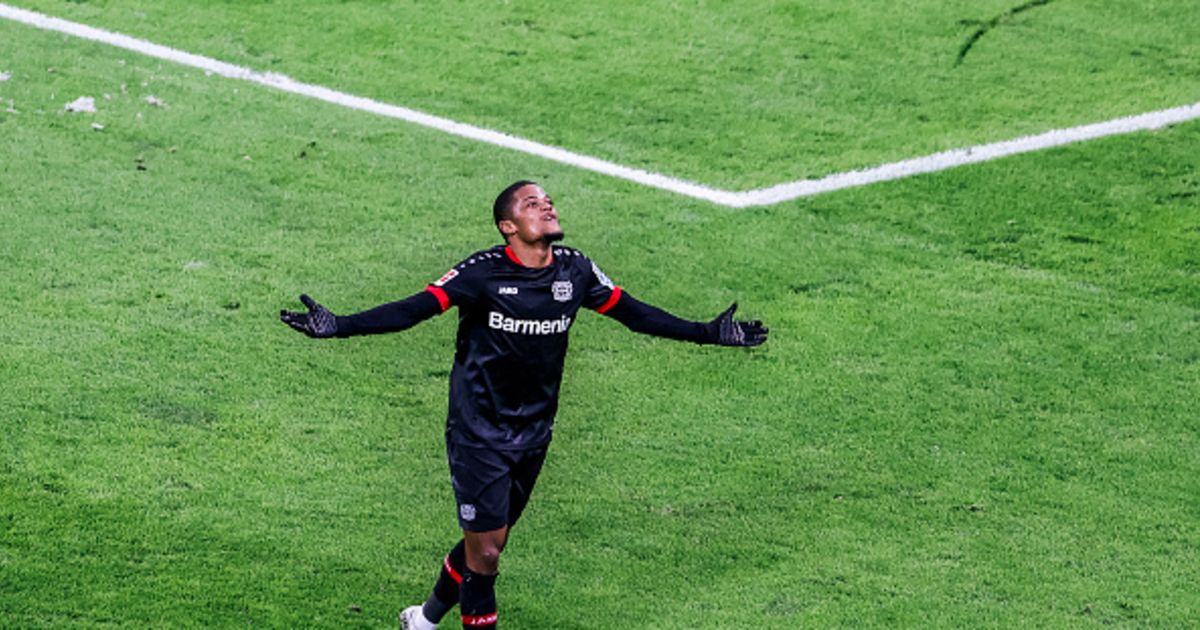 Leon Bailey dedicated his last spectacular performance to Rob Mass. Maccabi Haifa fans may not remember his short period at the club for good, but these days the Dutchman guides many more senior players. As a good friend of Peter Boss since their days together as players at Feyenoord in the 90's, he excels as his assistant – so it was at Vitesse before Boss left for Maccabi Tel Aviv, and now this team is enjoying itself to the roof in Leverkusen. One of Mas' important tasks is to prepare the exercises in the stationary positions, and last Sunday it worked phenomenally.
At the start of the match against Hoffenheim, Bailey went to perform the corner kick, released a short pass to Nadim Amiri, got it back, advanced uninterrupted and sent a maddening spin ball to the far corner. He will be one of the top contenders for the title of season goal, and Mas received the hugs and compliments from him. "Rob is the one who gives us new ideas, and we've tried it in training many times. I'm happy with the result, and want to thank him for the help," the Jamaican stated.
By the middle of the first half, he had already managed to complete a double, while Leverkusen galloped to a 1-4 victory that lifted them to the top of the table. Just three days earlier, Bailey had scored another double in a 4-0 win over Slavia Prague in the Europa League, with senior English league scouts reportedly in the stands. Manchester United, Arsenal and Tottenham are monitoring his performance on the matter, and this is nothing new. Perhaps, given his phenomenal fitness over the past two months, fat bids for the acquisition of the 23-year-old fast-moving extremist will be handed over to the management of Leverkusen, which has so far been quick to realize its fantastic asset.
Updated numbers for an impressive 🇯🇲 Leon Bailey (23):

☑️ 12 starts
⚽️ 9 goals
🅰️ 6 assists
🔥 Goal involvement every 69 min
💯 Undefeated in every start of his
🔝 Top of the Bundesliga table

Two goals in the first 28 minutes of today's match v. Hoffenheim.

Feelin 'it. 🙌 pic.twitter.com/4ItshsWwwh

– Football Wonderkids (@fbwonderkids) December 13, 2020
As for Bayern Munich, which will be hosted on Saturday (Starting at 19:20, live on Sports4For Leverkusen and Bailey, when they are one point behind the proud leader in the table, it would have been better for the Jamaican to leave Germany as soon as possible. There are not many players who have bothered the back of the champion more than him, and his dizzying speed constantly reveals holes in him. That was the case in November, when Bailey conceded a pair of goals in exemplary bursts and won 1-2: it was Bayern's last home loss in all competitions. This was also the case in February 2019, when Bailey found the equalizer at the start of the second half, marching Leverkusen to a glorious comeback on the way to a 1-3 home win. When the muse rests on him, he is unstoppable – and she rests on him mostly in the big games.
Take, for example, last season. Overall, she was the worst in Bailey's career, and was hampered by many injuries – but he still managed to score twice at the Allianz Arena, and also allowed critical goals against Dortmund and Leipzig. Even when his shares at Boss were down, and he lost his place in the lineup, the fans got excited every time he stepped on the grass and expected something special. Because Bailey is an actor who is capable of inventing something unexpected at any given moment. He is a player of experiences, a pioneer of goals in special colors. The huge goal on Sunday may not even have been the most beautiful of his career against Hoffenheim alone. In January 2018 he scored against her and left all the defensive players stunned. Even then, by the way, it ended 1: 4.
This season, Boss and Mas really no longer want to give it up. The young man is passionate with nine goals and six assists in all competitions, and claims that the birth of his eldest son added responsibility and motivation to him. And he has already taken care to draw special attention to the new offspring as well, because his name is Leo Cristiano. no less. For some reason, Bailey refused to admit that there was a connection between the two big stars in world football in the previous decade. "What about Messi and Ronaldo? Leo is an abbreviation of my name, Leon. It's a lion, and he's a lion like me. He's going to be a warrior and a leader. As for Cristiano, it's just a nice name that goes well with Leo," the young father joked. Well already. Suppose everyone believes in this nonsense.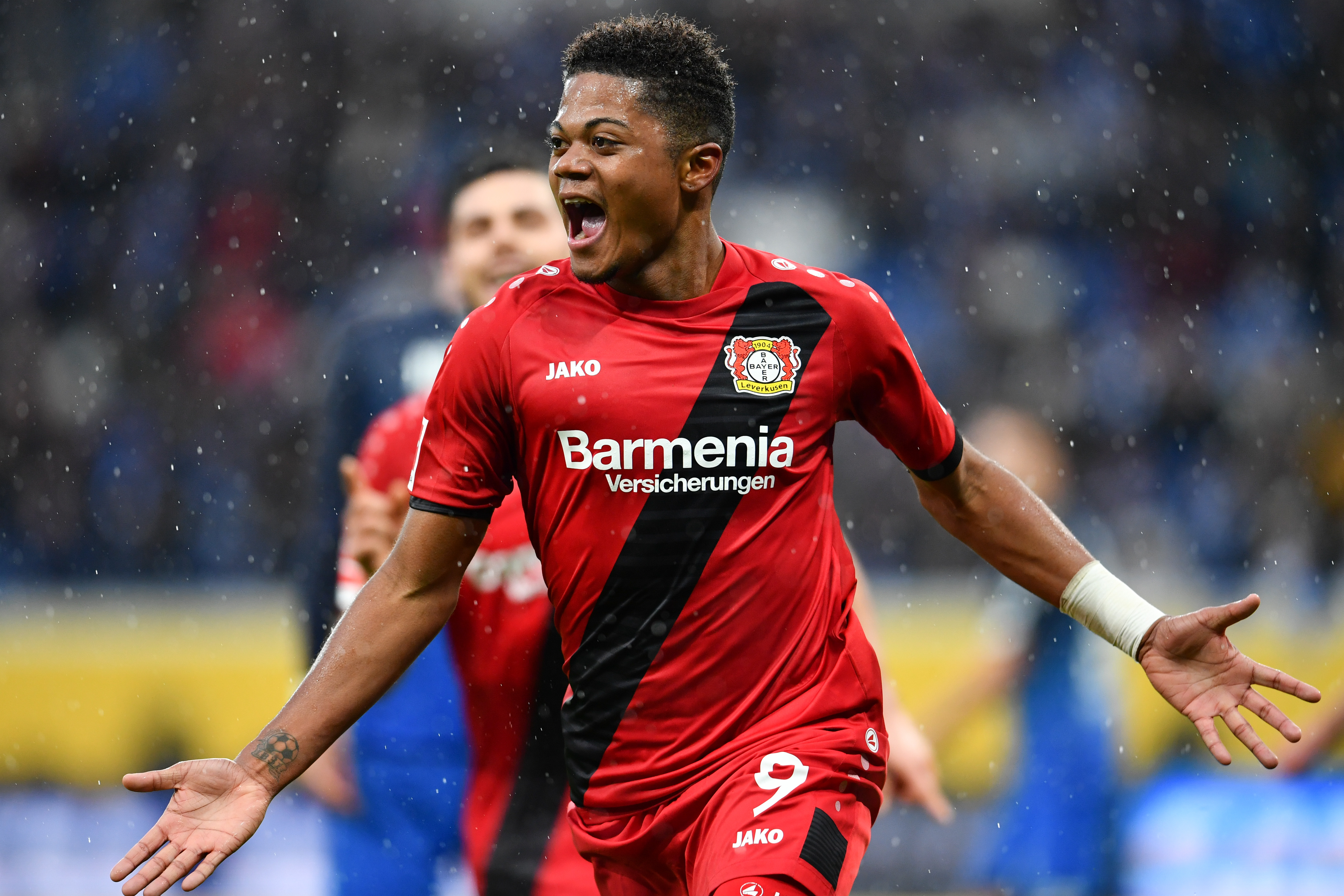 In fact, many in Jamaica expected Bailey to call his son Usain, because his connection with the great runners of the world is very close. Usain Bolt, a well-known football fan, has long since taken the young player under his wing, and the two have become close friends. Back when he was playing in Belgian Genk, Bailey joked: "Obviously I'm faster and more prominent. I donate my speed to him when needed. He comes and asks me if he needs it before important competitions. I have no problem, just repay the debt on occasion." Bolt loves these jokes, compliments Bailey at every opportunity, and also meets with him frequently.
In fact, the striker's start to the season was ruined when he went into isolation in Jamaica because he attended Bolt's birthday party, which was immediately afterwards positive for Corona. It's hard to say this incident made Boss happy, but Bailey did not regret it. "Usain is my mentor. He's always there for me, and I'll always be there for him," he said. Plague or not, even the Jamaican lifestyle no one will be able to stop.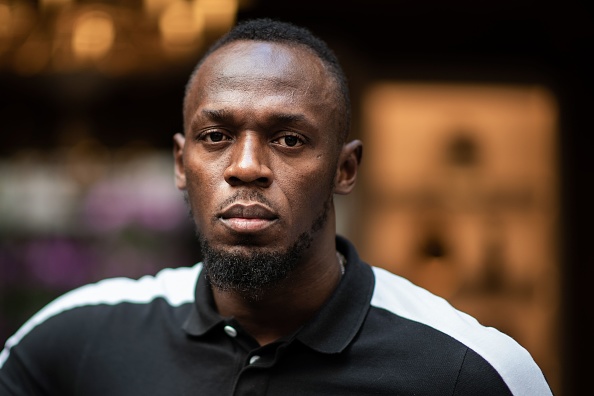 He always did everything his way. His stepfather taught him to internalize because he has rare potential, and took him on tours of Europe as early as age 12 to find a group. It was a grueling journey, and at times absurd, with sleeping at a train station on winter nights in Austria and signing an illegal contract in Belgium, but Bailey was not arrested. He will skip over any obstacle and achieve his goal. Eventually, he conquered the chains and hearts in Genk already in his first season in 2015/16, and even then Manchester United wrote his name in the notebook.
As a die-hard Red Devils fan since he can remember, Bailey has long been galloping in his dreams for Old Trafford, what's more Bolt's favorite team. On the other hand, he's also a good friend of another Jamaican, Raheem Sterling – so Manchester City will also be relevant if and when Pep Guardiola wants to bet on him. In general, he is sure that Leverkusen is just a springboard for a luxury club in a significantly larger order, but in the meantime he has been closing for four years in Germany, and all indications are that this will be his personal peak season.
Could this also be Leverkusen's peak season? Very few dared to dream that she would be undefeated at the end of 12 league games, with eight wins and four draws, and look down on even the best team in the world in 2020. She now hosts her in one of the most exciting and important games of the season, resulting in a huge impact. If you lose, the chances of a historic championship will aspire to zero, but if Bailey cuts Bayern again – for the third time in his career – then this scenario will be particularly fine. Usain Bolt is following suit. Also Leo Cristiano.