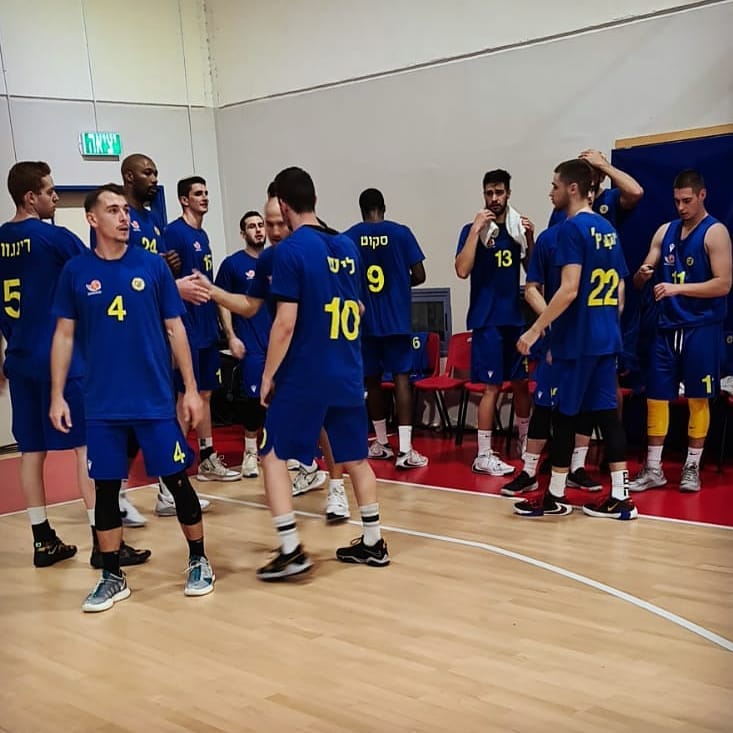 Maccabi Ashdod is back forever. After the loss to Maccabi Ramat Gan last Saturday, Ofer Rahmi's team went out on Wednesday night to an away game against Hevel Modiin and defeated it 95-79, in a game that the depth and quality of Ashdod decided.
The visitors presented a great offensive game with a display of threes and Ofer Rahimi enjoyed five players in double figures. On the other hand, Daniel Danino did not play due to injury and the Modiin region was unable to continue the winning streak and suffered a second home loss this season.
The first quarter was still even and ended with a 23:21 advantage for Maccabi Ashdod. Towards the end of the first half Dorand Scott and Arthur Rosenfeld jumped the visitors' lead to 43:31, and in the half the board showed 47:39 after good actions by Lace Dunn.
The third quarter was all about Maccabi Ashdod – from a range of threes by Doula Drapich and Noam Laish increased the advantage of Maccabi Ashdod – 79:58 after three quarters. The final quarter was for protocol only and the locals only minimized damage.
For Ashdod and Nati Cohen, the coach of Modiin, it was a particularly intriguing game, since Cohen serves as the professional director of the youth department at Maccabi Ashdod and in fact trusts the future generation of basketball in the city.
Notable scenes at Maccabi Ashdod: Durand Scott 19 points, Billy McShpard and Dolev Drapich 15 points each, Noam Laish 14 points, Arthur Rosenfeld with a double-double of 13 points and 10 assists.
Increased intelligence: Lace Dunn 28 points, Storm Warren 25 points.
National Basketball League Table 2020-2021
Location Playing points
| | | | |
| --- | --- | --- | --- |
| 11 | 6 | Maccabi Raj | 1 |
| 10 | 5 | Elitzur Ashkelon | 2 |
| 10 | 6 | Raj / Givatayim | 3 |
| 10 | 6 | Upper Galilee | 4 |
| 10 | 6 | Hapoel Afula | 5 |
| 8 | 5 | Intelligence rope | 6 |
| 8 | 5 | Maccabi Ashdod | 7 |
| 8 | 6 | Elitzur Netanya | 8 |
| 7 | 5 | Maccabi Raanana | 9 |
| 7 | 5 | Urban Kiryat Ata | 10 |
| 7 | 5 | Elitzur Yavne | 11 |
| 7 | 6 | Kiryat Motzkin | 12 |
| 7 | 5 | Maccabi Hod Hasharon | 13 |
| 7 | 6 | AS Ramat Hasharon | 14 |
| 6 | 5 | Hapoel Acre | 15 |