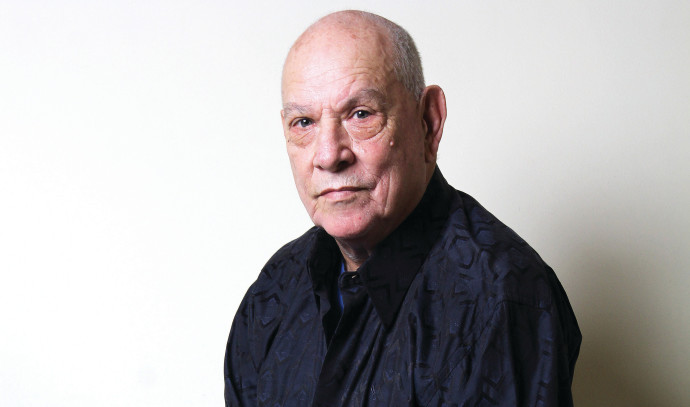 Songwriter Avi Koren, who passed away last Thursday after a long battle with cancer, was the kind of person everyone loved. Along with being a milestone in Israeli culture, and paving the way for some of the most prominent artists in Israel, he was also a radio broadcaster and in recent years has a regular column in Maariv.
He was born Avinoam Kleinman in Ramat Gan in 1945, the son of a Sabra mother, an eighth generation in the country, and a father born in Poland. He became acquainted with his first love, the Hebrew singer, at the age of 4, thanks to his aunt. "Aunt Esther loved the songs of the Land of Israel very much. She sang the song 'Batsheva' to me. It fascinated me a lot and it is a childhood memory engraved in me, "he told me in one of the interviews I conducted with him.
When I asked him when he knew he would like to go on stage, he replied: "I do not remember when I did not want to, but in sixth grade I was with my uncles in the village of Warburg, and the Nahal band came to perform in the village with Nechama Handel and Itamar Cohen. When I saw them singing – I fell. I could not believe there were such lovely things. From that moment on, I decided that I wanted to be in this band when I grew up. "
To all of Avi Koren's torii in Maariv
2021 Elections: All the polls, articles and interpretations of leading reporters on the Maariv website
As a child, he attended the Hashmonaim Elementary School, and later the Dvir Gymnasium. Already as a child he began to play in plays at the children's theater "Tilon". "We knew each other as children," recalls radio and media man Molly Shapira. "My mother was the administrative director of the theater, and he was her favorite child, so she connected us. Even then, he excelled in his intelligence, talent and vast knowledge. "
By that time he had already discovered his writing talent and used to write songs for the school newsletter. "The first song I wrote was called 'Like You,'" he told me in an interview. "Later Yair Rosenblum composed it when we were together in a military band."
In 1963, when he was drafted into the IDF, he wanted to serve in the Nahal band, but due to a lack of standard and the high profile he had, he was drafted into the "Yahav" nucleus of Hashomer Hatzair. "But then the Nahal command called me and told me that one of the members of the band did not want to sign for it and that a place had been vacated," he said in the same interview. I said 'okay' and joined in fulfilling the dream. It was a pleasure and there was no shortage of moments. We were at the top of the list. "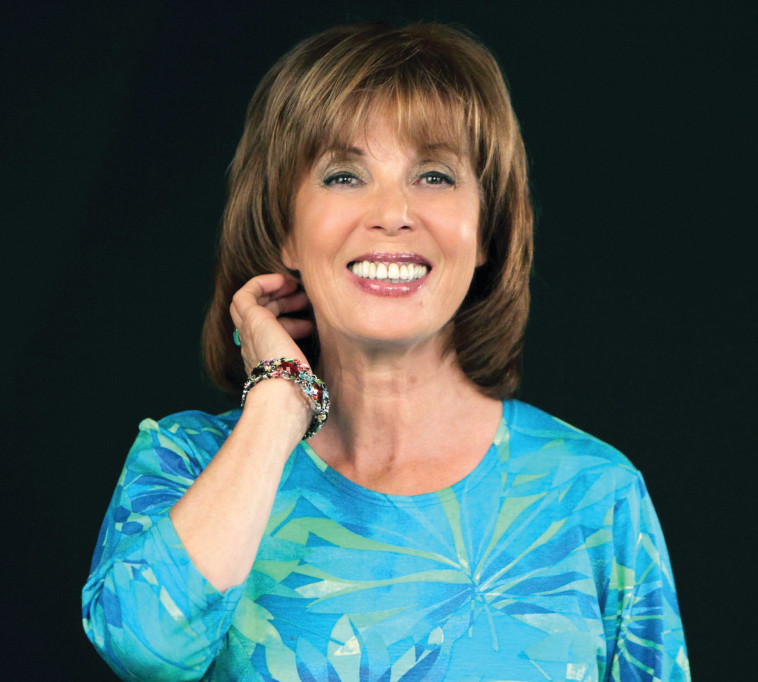 In the band's next show, "For the Eighteenth Time," which was staged in 1964, Koren had already become the band's commander, as well as in her next show, "From the Nahal in Love," in which he met the man who became the love of his life: singer Shula Chen. "The big moment for me in the band and in life was when Shula was tested for the band," he said. "When she went on stage and opened her mouth, it was clear to me without a shadow of a doubt that this was going to be my wife and I also said this to the guys we examined by my side."
The couple married after the Six Day War, and had two children, Millie and Itamar. After about 30 years of marriage, they divorced, but returned to being together ("Our divorce ran aground," Koren joked). "I was privileged to live next to a rare, talented and kind-hearted person," says Shula Chen. "An exemplary father and grandfather and a loyal friend who touched so many people with his unique and human songs and writing. Like many in Israeli culture, I also owe him a lot. My father was a graceful creator, with over 500 songs and plays, but the many he met along the way also had a true friend. One on which one can always say: 'I really love my father!' ".
"It was exciting to see this relationship," says Shapira about the connection between Koren and Chen. "They remained best friends to the end. It was love that overcame every obstacle. "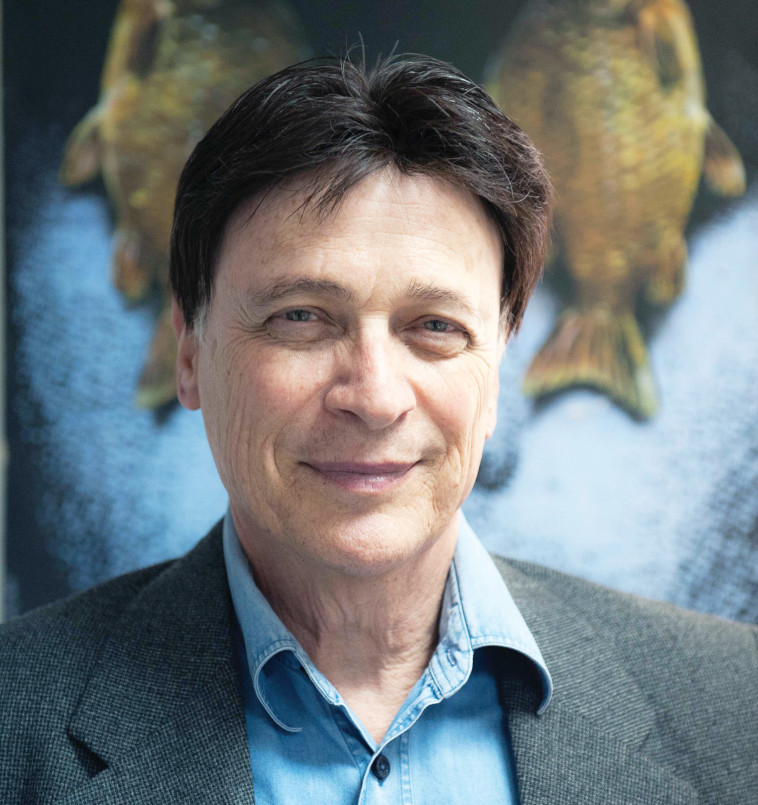 "My father was the glue that united us all, the entire Nahal band family," says Shashi Keshet, who participated, among other things, in the "From the Nahal in Love" program in 1966. "He was the connecting factor between the past and the future, a wise scientist who knew everything. The tiny and big details when it comes to the band's history. The handsome young man who was among those who accepted me into the band was like a big brother to me. I knew I could always find a warm and supportive shoulder in him. His wonderful works will be remembered forever. "
Koren's connection with the Nahal band continued in the following decades, as he nurtured the talents that came out of it and wrote songs for them. "My father was our mentor in the Nahal band, and one of its most prominent commanders," says Yardena Arazi. "I really remember the stories of life and heritage we heard from him, and through them we learned what a great privilege it is to be a member of a band with its glorious history. He had a tremendous love for culture, Israeliness, Hebrew music, and he had natural leadership. We later met around the production of the musical 'Guys and Dreams'. He was on the professional team and also translated the songs into Hebrew, and I was one of the participants. Out of the joint work also grew a personal friendship, and there were long hours of joint pastimes even outside of working hours. He left behind many dozens of art projects, songs, translations and articles. "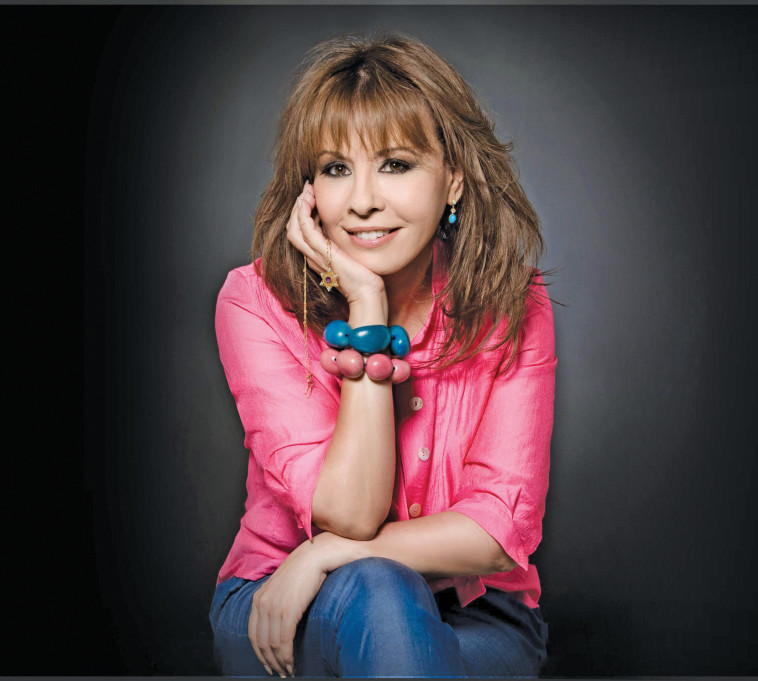 Koren wrote two of the most well-known hymns associated with the soloist Ofira Gloska for the Nahal band and its experience team: "Shalva" and "Babivat Teshuvi Hazara" (translated from French). "My father was one of our greatest songwriters, pleasant-mannered and always ready to help," says Ofira Gloska. "I can't believe I'm talking about it in the past tense."
"My first encounter with my father was through the song 'Shalva' that we sang during the Nahal band," says Miri Aloni. "Over the years, we got to know Shula Chen personally and through performances on stage. He was so talented, and such a soul. Hebrew in his songs is wonderful. He chose me to sing one of the beautiful songs he wrote, 'Between Elul and Tishrei'. He was an excellent creator, a humane, humble man, with a great sense of humor. I really liked him. "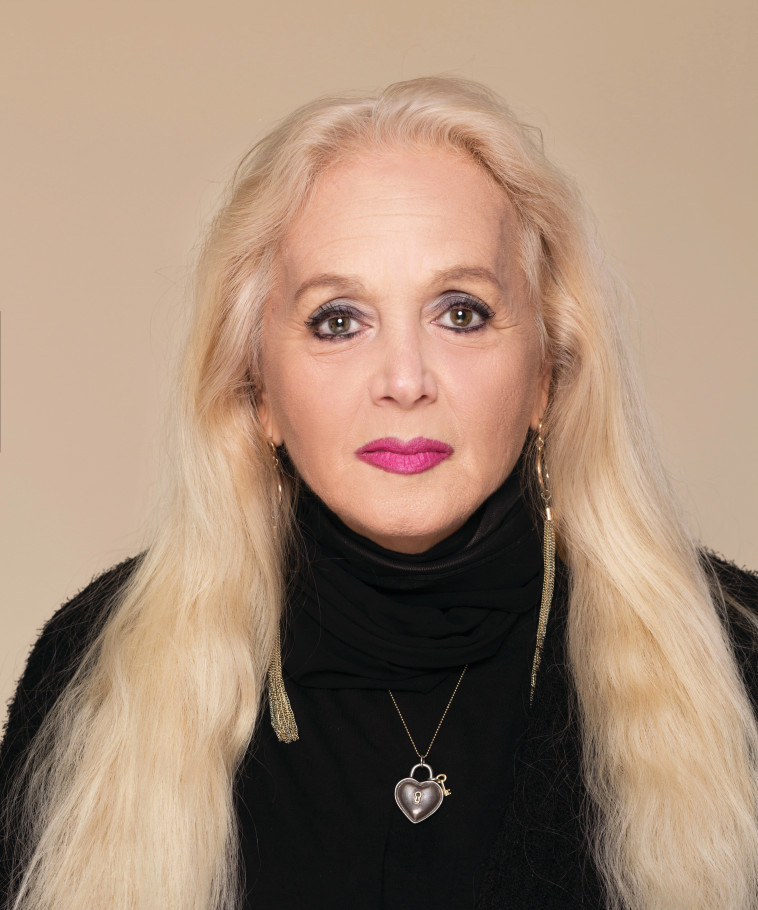 Great scientist
During his military service, Koren began writing with his friend from the Nahal band, the musician Yair Rosenblum, his first published song, "By the way", which was performed by "Tzadom Darom". "I did not think of being a songwriter at all, but Yair Rosenblum started composing songs then, and he suggested that we try to create together: that I would write lyrics and he would write melodies, so we sat and wrote and this song was born," he told me in a past interview. "Because Yair was working with 'Southern Duo' at the time, he offered them and the song was recorded and caught on the radio. Following the success, more and more artists approached us, and that's how it turned out. "
Upon his release from the band, in 1966, Koren was accepted to "Kol Yisrael" and began working there as an editor, producer and presenter of light music. Then you also changed his name from "Kleinman" to "Koren". "All my life I wanted to be on stage, but as soon as I met Shula I realized that if I want to live with her, then there is no room for the two to be in front of the stage," he said in an interview. "So I gave up (laughed) and moved back. Because my great love was radio, I decided to go to radio and I was accepted. "
In 1968, he joined Gali Tzahal and broadcast on the station for many years, being remembered mainly from the program "Host Birds of the Night". "He was one of the most talented people I knew. Translates with grace and writes great, "says Shapira. We reached the IDF waves together. To this day I remember the yellow pad of paper he used to write on. We would meet at Cafe Milano and work on the plans while we talked about our loves, nostalgia, chansons and other things. He was a close friend of mine, we would always do a contest: 'Who will die first: me or him?'. I lost the bet. "
"I knew Avi Koren's beautiful songs as a child," says Yoram Rotem, the chief music editor of Gali Tzahal. "My father was a great scholar in the fields of culture, entertainment and music, and he enjoyed sharing his vast knowledge with the listeners and me and especially praising those who deserve it. As a true nostalgic, my father always said that 'today he already misses yesterday'. Today, I already miss him. "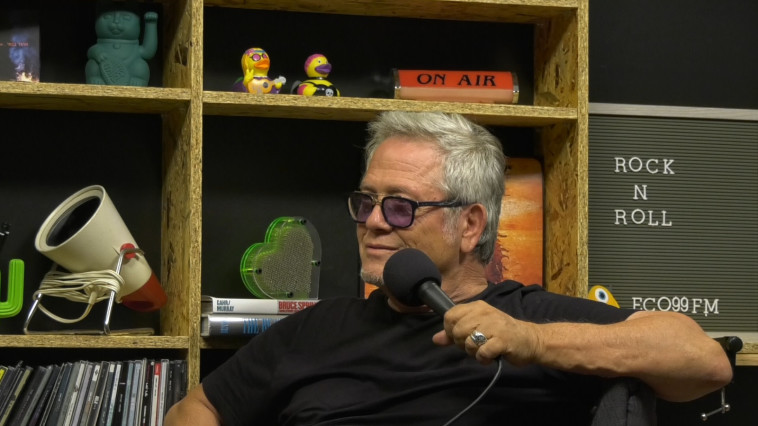 Throughout his career, Koren has created, both as a songwriter and as a translator, some of the great classics in Hebrew music, including "Come Home" (Shula Chen), "Spirit of Nonsense" (Yehoram Gaon), "A Son Without a Home" (Avner Gadsi), "(Shlomo Artzi)," Stars Do Not Lie "(Yigal Bashan)," Why Why "(Ilan and Ilanit) and" Thank you very much "(Riki Gal).
"Avi Koren is a torchlight in the torchlight parade of Israeli soundtrack creators," describes Yehoram Gaon. "In my first steps, he reached out to me when a record I made with great excitement kindly gave me a song for generations called 'Spirit of Nonsense.' But there is nothing like his eternal lines: 'Give the rain only in time, and in the spring he scattered flowers for us, and let him return to his house again, more than that we do not need'. In two single sentences, with a special talent, you will summarize the existence of a country that is fighting for its life all the time. "
"My dear father wrote me one of the most beautiful songs in my poems," says Shlomo Artzi. "A song that became an asset to Iron Flock in the song of the land. All my life I have been proud of the rare moment of writing I attended of 'We Don't Need' and of the possibility of singing the lyrics with the equally wonderful melody of Shmulik Imberman. It was a miracle of a song not a miracle abroad. We will miss my dear father for his wit, wisdom and radiant personality. "
"My acquaintance with my father lasted for many decades," says composer Efi Netzer. "We wrote songs together, the most famous of which is the song 'Why Why' that Ilan and Ilanit made it a big hit. My father was a sweet man, a wonderful friend, a true poet, a first-rate facilitator. My father's memory will not be used from the field of Hebrew music forever. "
"Avi Koren was a rare person in his modesty, in his endless smile, in his embrace, in the true friendship between us for over 50 years and in his tremendous contribution to the culture of the beautiful Land of Israel," adds singer Yoni Nimri.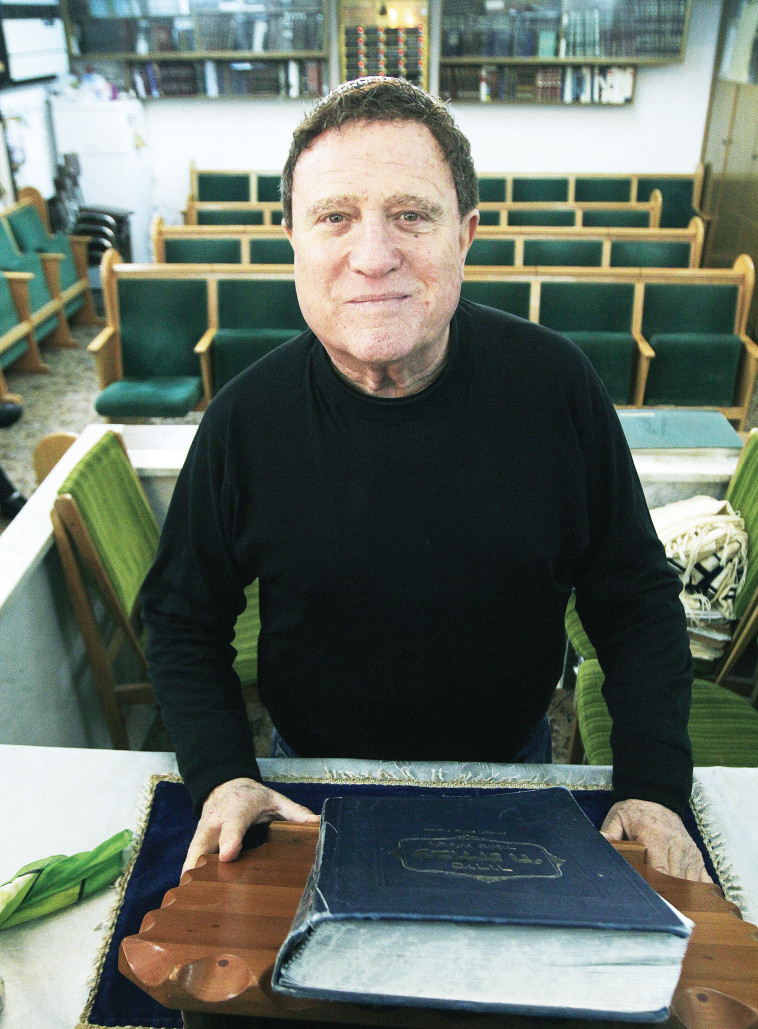 A man of words
Koren has also edited and translated many plays and musicals, including "Pedem Pedem" (the story of Edith Piaf's life and songs), the songs of the film "Five Five", "Guys and Dreams", "Alice", "Returning Bands", "Really Treasure Girl" and "The Sound of Music".
"Avi Koren was a man of words, and I had the great honor of taking his words and bringing them to the stage in 'Sounds of Music' and 'Alice'," says actress Hani Nachmias. "It saddens me to think that this talented man is no longer with us. The words were his power. To me personally he gave words in difficult moments. "When my first husband passed away and I was looking for a sentence to write about the tombstone, I turned to Avi Koren because I knew he would find me the sentence that would symbolize what my husband was to me."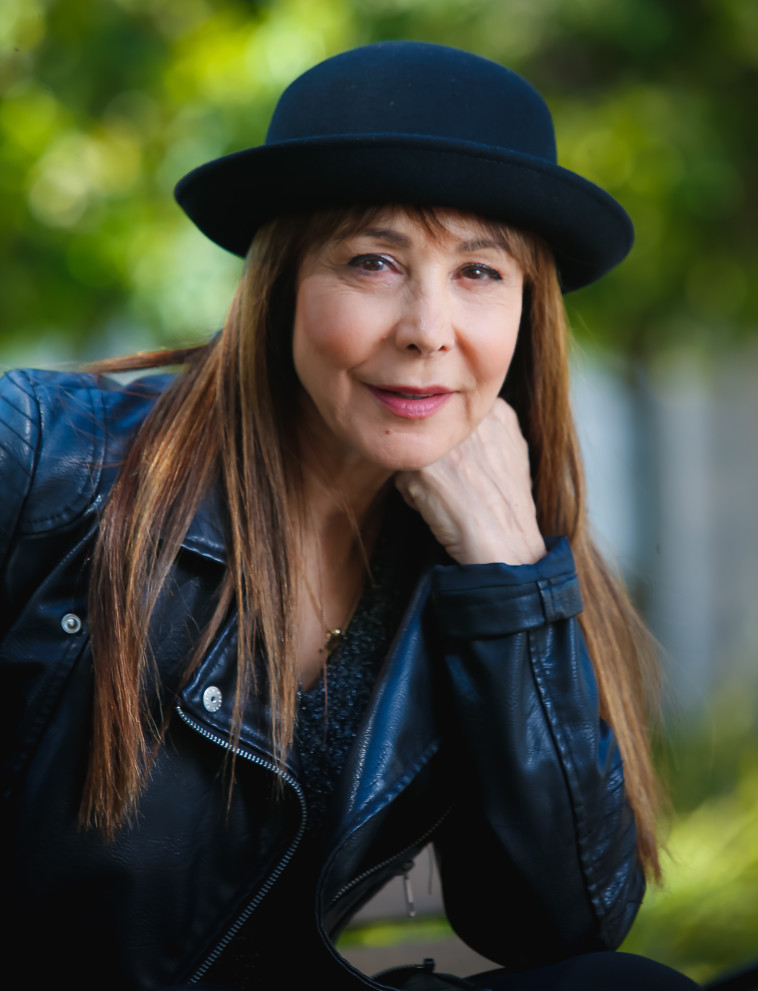 For the past five years, Koren has been the music editor of 103fm Radio ("Shabbat Ivrit") and has published a regular column in "Maariv Hamosaf" every Friday. "Avi Koren was one of the most talented people in the country," says his girlfriend Hava Alberstein. "The works he left behind reveal only a small part of what he could have done. Hymn, wonderful translator, pleasant and smart communicator. In recent years, when I discovered his column in Maariv, I would wait until Friday so that I could read and immediately pass it on to all my friends. So sad, so unfortunate. "
"My father, the Nahal band, honesty, warmth, wisdom," says Shalom Hanoch. "Shula, contact, and always such a smile, because the last time, when we met, he just said: 'Avi Koren' – and said everything."
"It's hard for me to talk about my father," concludes his girlfriend Naomi Polani. "We have no one to go out in the morning to rejoice and welcome. His presence delighted every person. This is a huge loss for all of us. " D