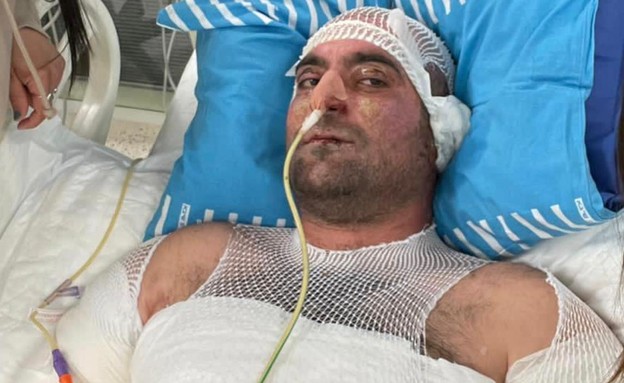 Nurit Shmayev, 36, from Pardes Hanna, was arrested three weeks ago on suspicion of setting her ex-partner on fire and causing burns to all parts of his body. Today (Thursday) an indictment was filed in the Haifa District Court against her for grievous bodily harm. The victim was first exposed from the hospital bed in Hillel Yaffe – 29-year-old Yaniv Imanilov.
For more updates and to send your stories – visit the news Facebook page
According to police suspicion, Maeve poured fuel she had purchased shortly before the incident on all parts of Imnilov's body, set it on fire with a lighter and left him in critical condition. The assessment that a casual argument that had erupted between the two shortly before had actually motivated Shamiev.
Advocate Nachmi Feinblatt, representing the victim, said: "Yaniv is bedridden, burned in all parts of his body and fighting to survive the brutal fire. "Because he can't stand on his feet, he sent me to court to make sure he does justice."
Israel Police: "During the investigation, the investigators gathered a lot of evidence using security cameras and investigative exercises and collected a lot of evidence from those involved in the affair." Hadera Station Chief of Staff – Major General Guy Wagner added: "This is a shocking case that we revealed through a complex and strenuous investigation. And investigated all the suspects and those involved. "
In addition to Maib, a 46-year-old resident of Binyamina was also arrested on suspicion of disrupting investigation proceedings. The two apparently met the victim on the street, threw flammable material at him and set him on fire. Firefighters who were called to the scene received a report of a fire incident and when they arrived at the scene they noticed a wounded man with severe burns on his body.