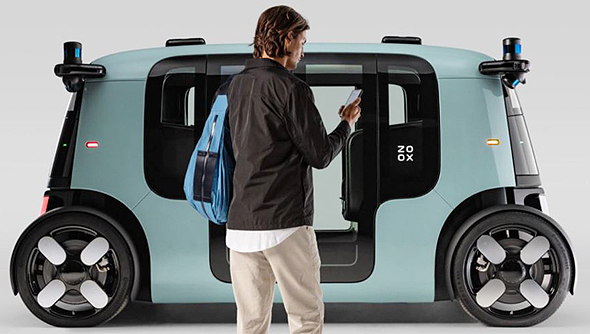 The online retail giant Amazon today (Tuesday) unveiled the first car of Zoox, the start-up it acquired about six months ago.
The company's new vehicle is a fully cooperative and autonomous shuttle that can carry four passengers at speeds of up to 120 km / h. A pair of battery packs are responsible for the propulsion, which are located under the front and rear seat rows and allow up to 16 hours before charging.
Zoox's autonomous vehicle
Photo: Zoox
As befits a shared shuttle, the Zoox vehicle will also be available to order through apps that will be launched when the service becomes available, initially in Las Vegas and San Francisco, most likely next year.
Zoox itself manufactures the vehicles in a dedicated factory in Fairmont California which will one day be able to produce up to 15,000 cooperative cars a year. As expected, the car's equipment list is not overly detailed, but includes uniquely designed airbags that create a kind of shell around the passengers in the event of an accident and means of communication through which passengers can communicate with the Zoox company using cameras. Amazon even noted that alongside being of theAutonomous cars Absolutely, it retains the ability to control cars remotely, when needed.