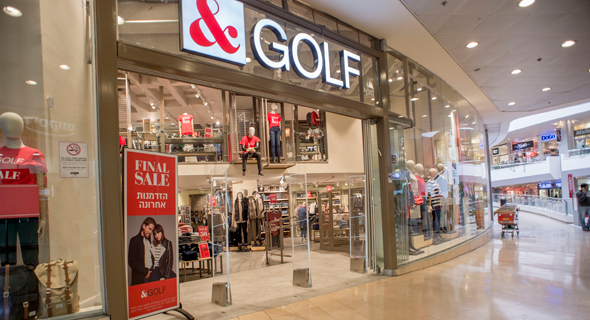 Top line in minus, bottom line in big plus: Golf Group seals 2020 with a 300% jump in net profit that amounted to NIS 17.8 million. The sales of the group operating in the field of clothing and home fashion decreased by 8.5%, to NIS 835.8 million, due to the negative effect of closing the stores during the closure period – which was partially offset by online sales and adika activity.
Clothing sales fell 27.1% to NIS 246 million and posted an operating loss of NIS 2.1 million; Adika's online fashion sales jumped 41% last year to NIS 192.8 million, along with a 34.3% increase in operating profit to NIS 8.6 million.
Sales in the home fashion segment decreased by 13.8% in 2020 and amounted to NIS 397 million. Reducing wage and rental expenses, during the period when the stores were closed, helped the sector conclude a year with a 125% jump in operating profit – NIS 42.3 million.
Golf's gross profit fell by 14% this year (even sharper than the overall decline in sales) and stood at NIS 498 million, which led to an erosion in the company's profitability to 59.4% of sales compared to 61.7% in 2019.
A 21% decrease in sales and marketing expenses and a 14.9% decrease in management and general expenses helped Golf to record a sharp improvement in operating profit, at a rate of 101%, to the amount of NIS 66.8 million.
At the same time, Golf made a provision of NIS 10.5 million in the impairment report in Top Shop – the brand that the same brand the company lost following its sale in the UK to the Asus Group. This is in addition to additional impairment provisions in the total amount of approximately NIS 7 million.
The provisions item reduced the operating profit figure 'after other expenses' to NIS 48.8 million, an amount that reflects an increase of 51.5% compared to 2019.
The improvement in profit was also made possible thanks to the closure of stores. During 2020, Golf closed 26 stores. In addition, in the first quarter until the date of publication of the report, the group closed 10 more stores. At the end of 2020, Golf operated 325 stores in the country.
The salary cost of 5 senior executives of the company in the year of the report was NIS 7.5 million. The salary cost of Roi Hasel, CEO of Adika, was NIS 2.7 million. On April 1, Eyal Greenberg will take up the position of CEO of Golf part-time. Greenberg will also continue to serve as Steimatzky's CEO.