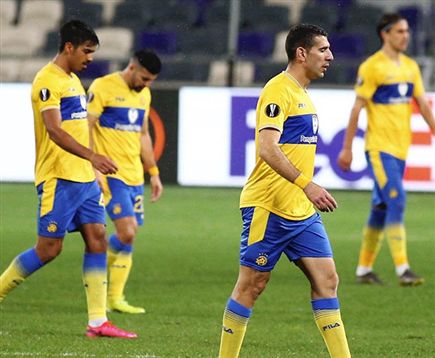 Just before the rematch against Shakhtar Donetsk, Maccabi Tel Aviv announced tonight (Monday) that one of the team members at the club was positive about the corona virus. However, all the squad players were found negative and the team is expected to take off during Tuesday for Kiev as planned, according to the official announcement from Maccabi Tel Aviv.
The Israeli champion will leave for the Ukrainian capital in a positive mood, after passing Hapoel Beer Sheva on the way to the eighth finals of the State Cup with a 0: 1 victory at Turner Stadium (Dor Peretz). The Yellows will try to create a big surprise against Shakhtar Donetsk and Manor Solomon after the 2: 0 loss in Bloomfield.
As you may recall, Maccabi Tel Aviv suffered severely from the corona epidemic a few months ago, when a large number of players became infected with the virus – which led the champion to come up with a very secondary team in the Champions League playoffs against Salzburg.