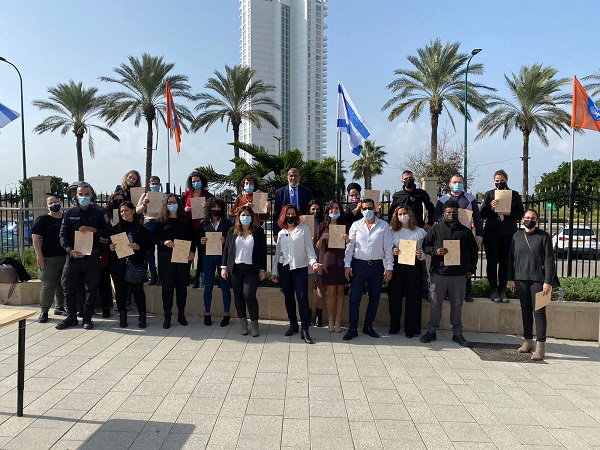 Details

written by Netanya Net



Netanya Municipality employees volunteer in the "Adopt a Friend for Life" project, in which the volunteers adopt senior citizens and maintain meaningful friendships with them, which helps them a lot in their routine, especially during the corona period.
Photo: Netanya Municipality
In the past week, senior citizens from Netanya have received phone calls and meetings with people they did not know before. This is a project initiated by the Netanya Municipality through the Welfare and Social Services Administration, Project Manager in the Municipality, Sapir Chen and Moti Doc from the Magen Zahav program in the Welfare Administration, in which municipal employees are carefully selected to volunteer with the elderly population in order to maintain continuous, quality and meaningful contact With the senior citizens. Every municipal employee has adopted a senior citizen or senior citizen and the new friendship began last week after a dedicated-professional training held on the subject with the encouragement of the mayor, Miriam Feierberg-Icher and the mayor, Yoram Cohen, who came to personally thank the volunteers and congratulated the initiative.
Out of the municipal employees, about two hundred employees were carefully selected and after background talks and coordination with the senior citizens the relationship began. "Recently I have felt the need to give of myself to the senior citizens who have been severely affected by the corona epidemic. Many of them feel lonely, sad and avoid leaving the house and routine activities to which they are accustomed," said one of the project participants. "When I called the new friend I adopted, he was so happy to hear from me, told me about himself, his family and even asked when we would meet. I felt he needed treatment, longed to tell and share, it expands the heart."