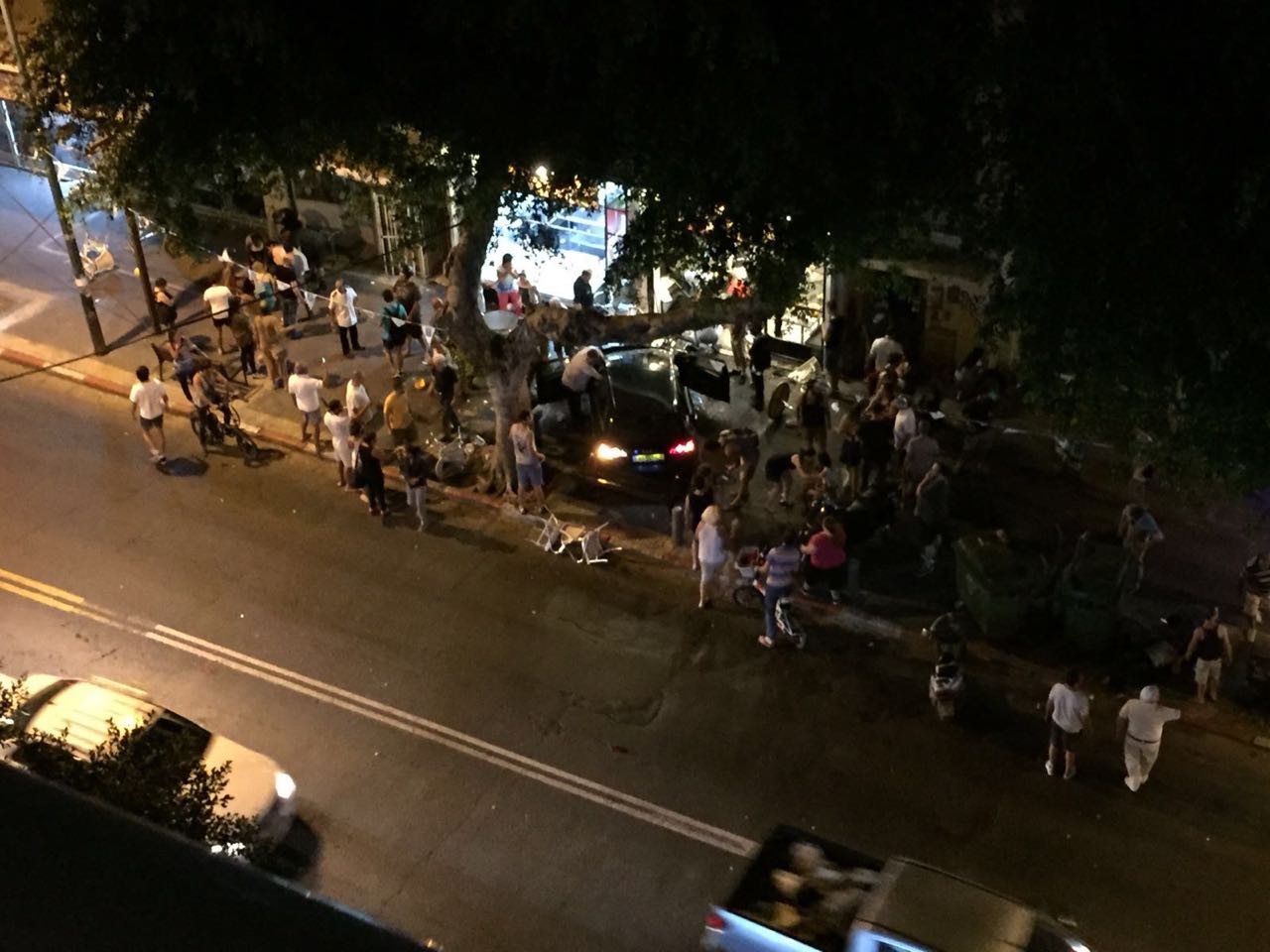 A vehicle collided tonight (Saturday) at a restaurant on Ben Yehuda Street in Tel Aviv. Following the collision, six people were injured to varying degrees and three were killed. Police forces who arrived at the scene began investigating the circumstances of the case and the rescue forces evacuated the wounded to the hospital.
Ichilov, where the wounded were evacuated, said: "So far, 8 wounded have arrived at the trauma room of the Ichilov Medical Center. Of these: three wounded were pronounced dead. 1 in critical condition and 5 in mild condition."
MDA spokesman Zaki Heller said: At 20:51, MDA was informed that a car driver had lost control and collided with the vehicle and entered a restaurant at 7 Ben Yehuda Street in Tel Aviv. Medical treatment for 6 casualties, including 3 severe, 3 moderate.
The Rescue Union said: "Rescue Union volunteers from the Tel Aviv branch are currently providing primary medical care to a number of casualties, some unconscious as a result of a vehicle that hit a sidewalk and hit them on Ben Yehuda Street in Tel Aviv. Circumstances and nature of the accident under investigation. More volunteers on their way to help." .
The police said that a first inspection revealed that the driver of the vehicle lost control while driving, got on the sidewalk and hit diners sitting in a restaurant on Ben Yehuda Street at the corner of Idelson. According to medical sources, 6 injured people were evacuated, including the driver of the vehicle. "The police have opened an investigation to find out the circumstances of the case and traffic examiners on their way to the scene."