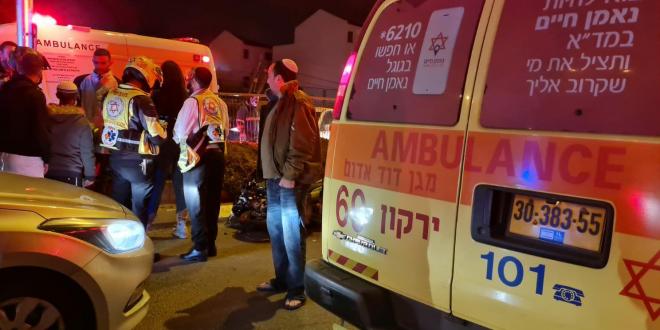 A 20-year-old cyclist was recently injured (Saturday) in a motorcycle accident on Jerusalem Street at the corner of Veterans in Petah Tikva. MDA medics and paramedics together with paramedics from the Rescue Union and MDA medics – 'Petah Tikva Rescue' provided him with primary medical assistance and he was taken to Beilinson Hospital in a critical condition, unconscious, with a head injury. The motorcyclist was inspected on the spot and did not need to be evacuated.
Yehuda Foris and Azaria Cohen, paramedics at MDA – Petah Tikva Rescue, said: "The wounded man was lying on the road away from the bicycle with an unconscious head injury. To the hospital. "
Neria Khagbi, a paramedic from the Rescue Union who provided him with first aid, said: "This is an accident involving a motorcycle and an electric bicycle. With the help of a Rescue Union ambulance crew we provided first aid to the cyclist who was seriously injured. The motorcyclist did not need medical attention. "
Investigators from the Police Traffic Division are investigating the circumstances of the accident.