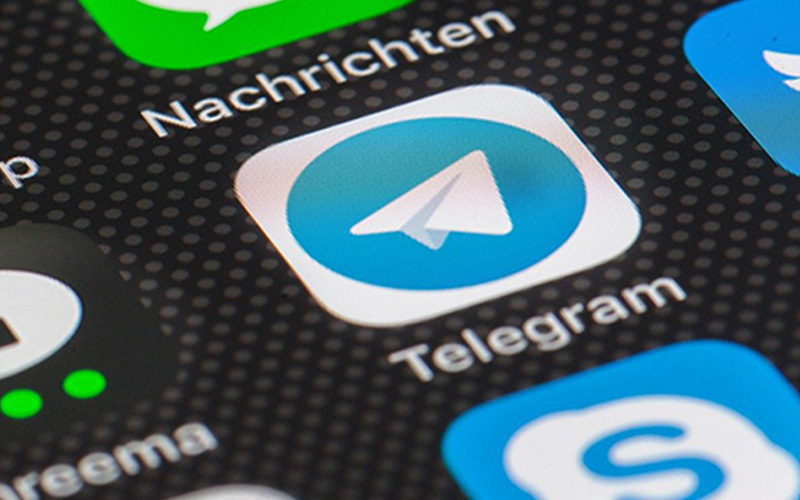 The first month in 2021 belonged to the messaging app founded by Pavel Dorov – Telegram. Last January, the widget took first place in the weighted ranking of Play Store (Android) and Apple Store (iOS), followed by the short video sharing app Tiktok, which became a hit this year among non-12-19 year olds as well.
The third-ranked, weighted ranking is populated by Signal, which has become particularly trendy since WhatsApp announced its users' content sharing with its parent company, Facebook – a move that has hit, and continues to hit, in an unprecedented way.
Telegram's leap is also attributed mainly to the change in WhatsApp's media policy – which has led to "the most widespread digital migration ever", as Dorov recently defined the move of quite a few WhatsApp users to its popular and controversial app. Telegram, which boasts a unique encryption that no one has ever really stood for, is known to be home to illegal activities – including drug, arms, counterfeit and women trafficking – and may have had an impact on its huge jump from ninth to first place by virtue of being A "city of refuge" for Trump supporters who have been "thrown out" of other social networks, as well as for Pike News distributors and conspiracy theories.
Unlike Google, Apple does not display in the App Store the number of downloads of each widget as part of an agreement with the developers, so in order to reach the absolute numbers, one must use monitoring and analysis services, such as SensorTower, with which the data is derived.
According to the service, more than 63 million users downloaded Telegram from the Play Store and the App Store – four times the number of downloads in January 2020. From the Play Store the app was downloaded 51 million times and the Map Store only 12 million times – which is reflected in the stores' separate ratings: Ranked first in January and the App Store is only in fourth place, after Tiktok, YouTube and Zoom, which are in first, second and third places (respectively).
Signal, as is well known, also gained many users as a result of the change in WhatsApp policy: last January it had 51 million downloads in total – an amazing figure that puts it in third place in the weighted ranking. This, while WhatsApp is ranked only fifth, between Facebook in fourth place and Instagram in sixth place. The Chinese Tiktok ranks second in the weighted ranking despite the Trump administration's formidable attempts to block it in the United States, where it had about 10% of all downloads last month.
Comments on the article(0):
Your response has been received and will be published subject to system policies.
Thanks.

For a new response
Your response was not sent due to a communication problem, please try again.

Return to comment