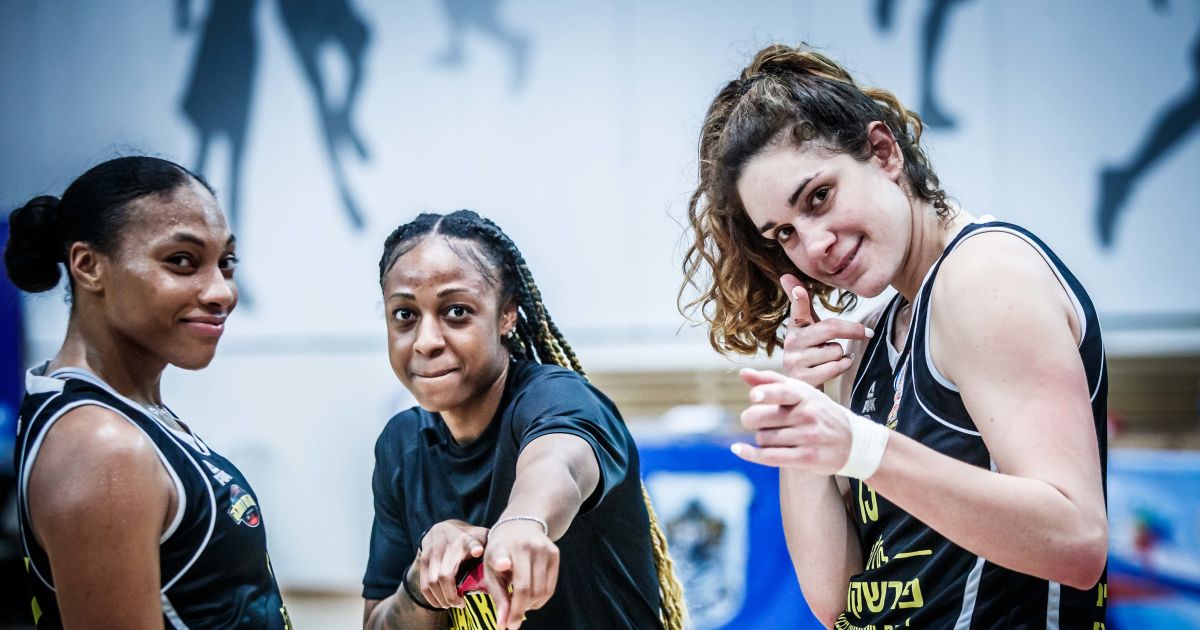 The 17th round of the Athena Wiener Women's Basketball League ended tonight (Monday) with Elitzur Neve David Ramla's away win over Maccabi Ramat Gan, in front of which they achieved an impressive 68:77. In other games held tonight, Maccabi Ben Banot Ashdod defeated AS Ramat Hasharon 58:97 and Hapoel Rishon LeZion defeated Maccabi Raanana 65:84.
Maccabi Urban Ramat Gan – Elitzur Neve David Ramla 77:68
Elitzur Neve David Ramla tonight defeated the holder of the State Cup, Maccabi Urbani Ramat Gan 68:77 in an away game, not least thanks to an excellent second quarter for them that ended in 10:25. Shkwandia Wallace, who replaced Natisha Heidemann in Ramat Gan, finished her debut game with 16 points.
In Naja Laney led Ramla to victory with a tremendous evening that ended with 21 points, 9 rebounds and 9 assists. Kayla Hillsman excelled in the Ramat Gan ranks with 16 points and 13 rebounds. As mentioned, Ramla opened a promising advantage in the second quarter that ended at 27:39 and took care to maintain its advantage in the next two quarters that ended at 19:20 for Ramla and 18:22 for Ramat Gan.
They scored for Ramat Gan: Shkwandia Wallace, Tal Lev and Kayla Hillsman 16 each, Alex Harden 12, Eden Rotberg 6, Tamar on foot 2.
They scored for Ramla: Benja Laney 21, Alyssa Baron 18, Alison Hightower 12, Naama Shapir and Alex Cohen 10 each, Alex Gitchenko 4, Drew Edelman 2.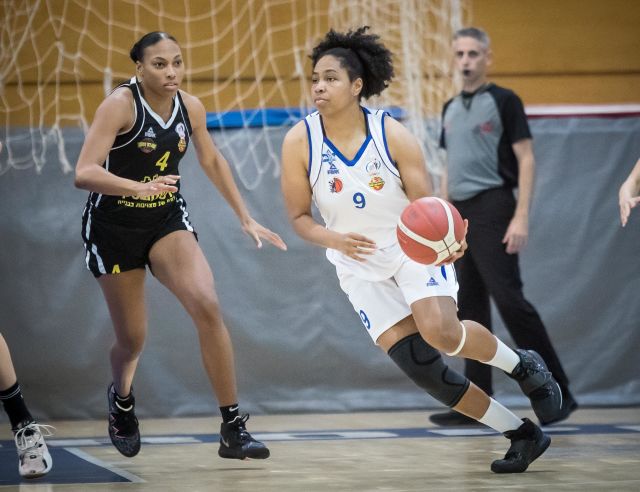 Maccabi Ben Banot Ashdod – AS Ramat Hasharon 58:97
Coach Gilad Katz's team defeated Ramat Hasharon after losing 80:73 in the previous round. After two effective quarters of Ashdod, which ended at 23:51, the quality gap between the teams was maintained thanks in no small part to the control of Daniel Adams and Kadija Kiev. Crystal Bradford, the star of Ramat Hasharon, finished a weak evening with only 13 points.
They scored for Ashdod: Daniel Adams 21 (16 rebounds), Kadija Kiev 18 (11 rebounds), May Dayan 16, Alexis Peterson 13, Yaara Yitzhaki 10, Leah Forbis and Jordan Danan 6 each, Noa Zlibansky 4, Tamar Koplievitz 3.
They scored for Ramat Hasharon: Crystal Bradford 13, Jenny Sims and Gaia Cells 11 each, Shelly Sirkis 10, Eliana Coates 6, Ofir Lavie 3, Miriam Hanun and Daniel Karsh 2 each.
Hapoel Rishon LeZion – Maccabi Raanana 65:84
Coach Ziv Erez's team continued on its winning track. The first quarter ended at 20:20 and the last quarter at 15:15, but in the second and third quarters Rishon LeZion won 10:20 and 20:29 respectively and that was enough for them to achieve a victory. Sydney Wise missed a triple-double with 16 points, 9 rebounds and 13 assists.
They scored for Rishon LeZion: Aisha Sutherland 17 (12 rebounds), Sydney Wise (9 rebounds, 13 assists) and Chelsea Nelson 16 each, May profit 12, Eden Tzipel 11, Gili Eisner 8, Hila Karsh 3, Amit Turner 1.
They scored for Raanana: Kayla Davis 23 (12 rebounds), Kennedy Carter 13, Joiner Holmes 12, Jordan Gerzon and Rotem Schuster 6 each, Noa Givon 3, Noa Sharvit 2.