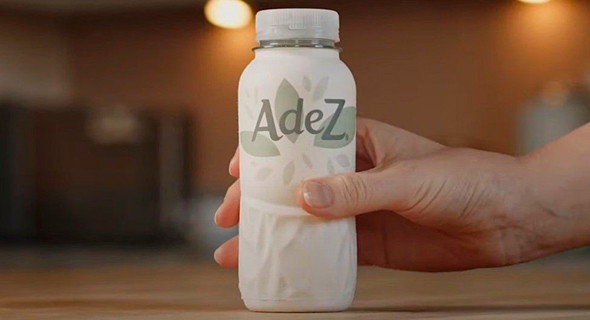 The beverage giant Coca-Cola intends to examine the use of a paper bottle, as part of a long-term commitment to stop using plastic.

The prototype of the paper bottle is manufactured by the Danish company Paboco from extra strong paper that still includes a plastic strip. Cola's goal, however, is to eventually create a bottle that can be recycled without any plastic that can prevent the gases from escaping the drink. The product must also ensure that no fiber enters the beverage. As this may alter the taste of the drink, or involve health risks.

Coca-Cola plastic bottles

Photo: AP

The Danish company has been developing the bottle in the lab for seven years, and in the summer will start a pilot to test it in Hungary with Coca-Cola's fruit drink, Adez. In the first phase, the experiment will include 2,000 bottles. Michael Michelson, Pabuko's commercial vice president, said the bottles are made of a material made of paper and fibers that are supposed to provide the necessary strength.
The bottle of Fabuco
Photo: COCA COLA
Similarly, vodka maker Absolut intends to test 2,000 of its own paper bottles in the UK and Sweden, and brewer Carlsberg is producing a prototype of a paper beer bottle.
The tests of Coca-Cola and Absolut in the field will be the first practical tests on the question of whether this technology can survive the logistics involved in transporting the beverages. "You have to get into the real world and get the feedback in real time," Michalson explained.
However, some believe that even if the pilot is successful it will be some more time before the paper bottles become more than just a small niche. "Paper bottles are very exciting for packaging innovation enthusiasts, but such initiatives have been around for several years without really taking off in a big way," said Finn Slater, editor of Digital Magazine Packaging Europe. In addition, plastic bottles are considered cheap and effective.
Receive a daily newsletter summarizing the day's news directly to your email. Click to register