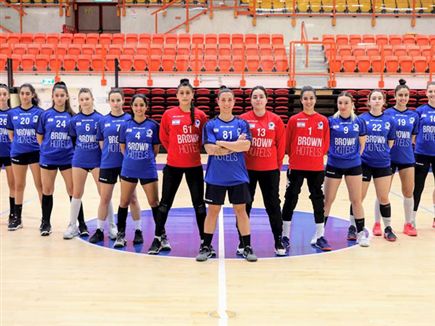 Israel's women's handball team opened tonight (Friday) the World Cup qualifiers in Luxembourg with an 18:22 victory over the host team. Already tomorrow the team against the Slovakian team and on Sunday in the third and decisive game against Ukraine (Slovakia defeated Ukraine in the game that opened the tournament 28:31).
The team, led by Reuven Yospolsky and Johnny Oleinik, controlled the pace from the start and led 6:11 at the half time break. The host shrank later, but the team did not drop the advantage and achieved a first victory. Conquered Israel – Shir and Karat 6, Amit Isaac and Mor Shaul 5 each, Kim Levy 3, Nelly Aminov 2 and Shir Gabza 1. Daniel Boronovsky stood out at the gate, when Isaac was the best in Israel.
"We won and that's the most important thing. The girls gave their souls, and I'm very proud of them. Tomorrow is a story after all against Slovakia. We will sleep well and prepare," he concluded. Jospolski.