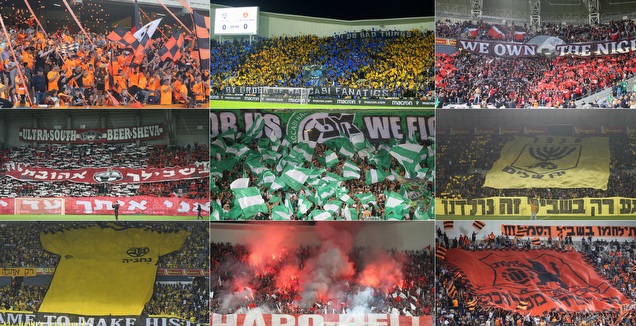 Gidi Lipkin 23/02/2021 14:35
This coming Thursday, the director of the football leagues is expected to take a tour with the Ministry of Health staff at one of the major stadiums, to see how the crowd returns to the pitches, with the goal being to show the Ministry of Health that each offer is on its own and unrelated to the stadium. The people sitting at a distance from each other and following the instructions. This is how you actually want to determine the percentage of spectators that will allow you to enter the stadiums.
Last week, the League Directorate rejected the return plan proposed by the Ministry of Health and Sports for only 500 in stadiums, because the plan is not feasible, neither economical nor serious for the public, as it is impossible to tell tens of thousands not to enter and this would cause many problems, even security. Of thousands of fans who do not enter the game and would come close to the stadium.
The administration strives to reach a 30 percent outline of any stand that can enter the games and also wants to show the health professionals that this is an applicable, correct and that can be dealt with. After the tour, the Ministry of Health will be able to discuss and determine the numbers that the Ministry of Health will approve together with the principal, when they will have to see who is responsible for the green mark testing, whether a person is vaccinated or ill with corona and how it will be done effectively. The outline currently required by the Ministry of Health – children and adolescents up to the age of 16 who have not been vaccinated will not be able to enter.
The principal is also looking for solutions to this when it is known that quite a few of the audience are young children. In any case, this weekend the government is going to impose a closure in the evening so the public interest will not apply, with the assumption that Prime Minister Benjamin Netanyahu will want to show a picture ahead of the election that the public is back in the stands and everything is as usual. The management will not agree to the outline of less than thousands of fans entering the stands and insisting that less than that they will not open the stands to the audience. In the administration, send a message to the Ministry of Health – refer to each stand and you will see that it is applicable and there is no problem in arranging it. The fans will sit at distances from each other and in accordance with the instructions.