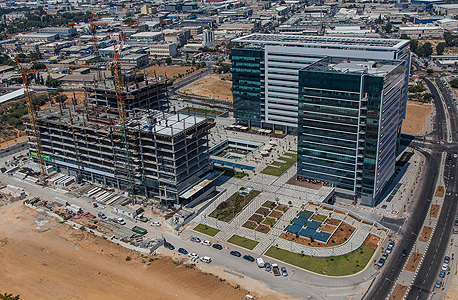 Reality Fund, which operates in the field of investment real estate, won a tender for the purchase of private land in Holon, in a bidding process as part of a liquidation, for NIS 74 million. The land is located on Merkava Street at the entrance to the city , Including the Children's Museum, the Art Museum and the Peres Park.In the future, a light rail station will be built nearby – the Green Line.
This is land with an approved plan and building rights of about 36,000 square meters in buildings of up to 20 floors, and with the designation of employment and commerce. The Reality Foundation intends to improve the land, both through the exercise of existing rights and through future rights, including mixing uses, according to the plan The new outline promoted to the city of Holon.
The land is located near Peres Park in Holon
This transaction joins other recent acquisitions of the fund, also from the fields of employment, including the purchase of the Palace Tower in Haifa – an 18-story office and commercial building purchased by the fund in September 2020, the Arlozorov House in Holon and the Zoglowek complex in Kiryat Arie in Petah Tikva, purchased by the Strauss family. These are complexes intended for industry or employment, but in accordance with the fund's expertise, it intends to work to improve them, among other things by changing the designation.
Dan Menachem, a partner in the Reality Fund: "We see the city of Holon, which has been thriving and growing in recent years, with great development and improvement potential.