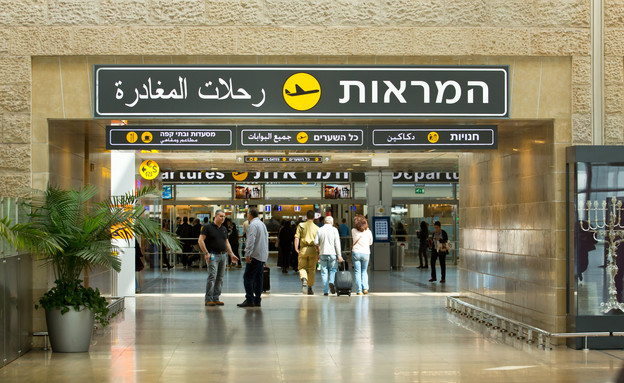 Against the background of the US threats regarding the operation of the rescue flights, which we first published on the N12, the Corona Cabinet today (Sunday) approved the plan of the Ministries of Transport and Health for a limited opening of Ben Gurion Airport. Gurion has up to 2,000 passengers a day, and will include flights of Israeli and foreign companies.
For more updates and to send your stories – visit the news Facebook page
More articles on N12:
The outline will take effect on February 20, the day the extension of the restrictions on the complete closure of Ben Gurion Airport expires. According to the proposal, all passengers will be required to enter isolation hotels, except with the approval of an exceptions committee. Below: Outline details:
Absorption of up to 2,000 passengers entering through Ben Gurion Airport
2. The Ministry of Transportation will open the possibility to combine foreign flights
3. Legislative amendments will be passed that will give additional powers to Ben Gurion Airport inspectors
4. The Ministry of Health will be prepared to respond to inquiries to the Exceptions Committee (of hotel accommodation) in the amount of entrants determined
5. The Ministry of Defense will prepare for the isolation of hotels in the predicted volumes
The Ministry of Transportation initially offered to allow the entry of about 5,000 passengers, but according to them, the Ministry of Health will not meet the load of referrals from passengers to the Exceptions Committee who will ask not to stay in isolation hotels. Therefore, it was decided to reduce the maximum number of passengers to 2,000 per day.
According to the outline, the flights to Ben Gurion Airport will be divided equally between Israeli and foreign companies. In Israel, they understood that the United Kingdom was also expected to press the matter, so the outline was raised that would allow flights with foreign companies to be combined.
Last Thursday, it was first reported on the N12 that officials in the Biden administration claim that Israel is violating the aviation agreements between the countries by allowing Israeli rescue flights to Israeli companies only. The same sources argued that according to the agreement, there should be equal opportunities between American companies and Israeli companies in operating flights to Ben Gurion Airport.