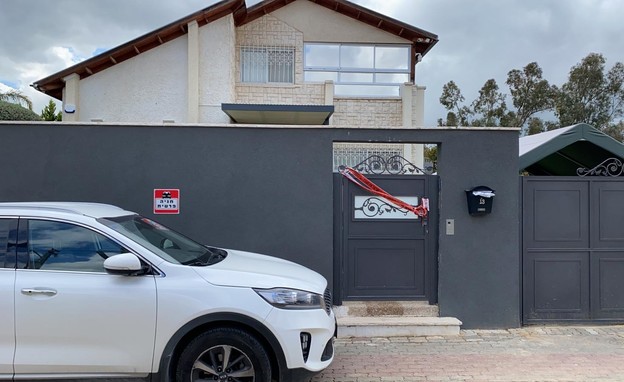 Murder of a 14-year-old boy in Kiryat Gat: Police investigators arrested a man in his 30s this morning (Tuesday) on suspicion of providing the father of the boy suspected of murdering dangerous drugs. The suspect, a resident of Gush Etzion, was detained for questioning on suspicion of possession and supply of dangerous drugs.
For more updates and to send your stories – visit the news Facebook page
About a week ago, the father, 37, was arrested on suspicion of stabbing his son to death in all parts of his body. The son was rushed to the hospital, where he was pronounced dead shortly afterwards. Reports received shortly after the incident indicate that the father suffered a psychotic attack at the time of the murder.
As part of the murder investigation, police investigators have in recent days located the identity of the man who was suspected of being in contact with the father and providing him with hard drugs recently. The connection between the two was established at the beginning of the month, when the murder suspect asked the suspect from Gush Etzion to provide him with treatment, and as part of the suspicion, the drugs were given.
As you may recall, the father suspected of the murder fled the scene of the incident after the act was committed last Wednesday. Police launched extensive searches and located him in a nearby woods, where he was arrested, and later transferred to a psychiatric ward.
About a day after the murder, the murder suspect's brother said that a few hours before the incident, his family members began receiving information about his treatment, which included the use of "dangerous things," he said. He added that these were "alternative therapists who played a bit with dangerous things."