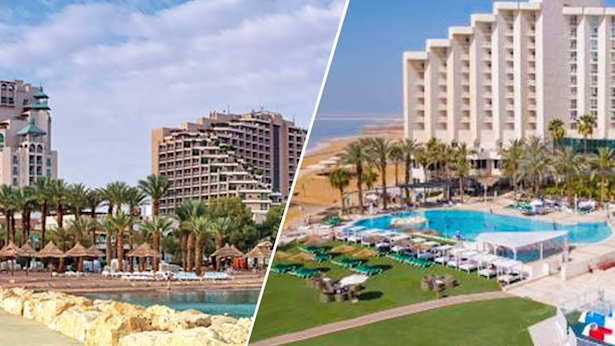 The Ministry of Tourism continues in an attempt to assist the local tourism industry, and through the ministry's investment administration, recently approved, entrepreneurs' applications for grants for the year 2020 Corona, in the total amount of NIS 73,612,443. According to the approved applications, in accordance with the Capital Investment Encouragement Law, in the coming years about 900 new rooms are expected to be added to the supply of accommodation in Israel.
The grants for 2020 are allocated for the establishment of 4 hotels throughout the country. The largest grant, in the amount of NIS 40 million, is expected to be given to a hotel that will include 254 accommodation units, in the Airport City complex, near Ben Gurion Airport. Among other things, grants will also be given for the establishment of hotels in Eilat and the Dead Sea, two areas in which about 30% of the hotel rooms in Israel are located.
The grant procedure for 2020 was published last October and is open to investor inquiries for two months. A total of 57 applications were submitted to the Ministry in the process of construction and expansion, and 15 applications in the process of conversion and restoration of facilities for tourist use. The Minister of Tourism added: "It is precisely during such a period that I am happy that we in the Ministry of Tourism support the establishment of new tourism projects and hotels that will constitute growth wheels for the entire economy."
Despite the global economic crisis as a result of the Corona epidemic, the Ministry of Tourism continues to develop the tourism infrastructure and strengthen the existing ones, in preparation for the return of tourists coming from abroad, as well as domestic tourism, which has recently begun to return to activity. To its peak in 2019 with over 4.5 million tourists.Tourism was the first to be hit by the crisis and is expected to recover last due to the severe restrictions imposed worldwide.
During the crisis, the Ministry of Tourism decided to focus on preserving and nurturing the tourist infrastructure and continuing to assist entrepreneurs to prepare for the return to growth. It will be recalled that the tourism industry contributes NIS 40 billion to the economy each year (until the Corona crisis).
Director General of the Ministry of Tourism, Amir Halevi"This is a very high number of applications during the Corona crisis. This is a figure that indicates the desire of investors to continue the tourism construction boom. I am happy to see that developers also believe in tourism and future profit opportunities, because tourism is ultimately a significant growth engine for the Israeli economy. .
Comments on the article(0):
Your response has been received and will be published subject to system policies.
Thanks.

For a new response
Your response was not sent due to a communication problem, please try again.

Return to comment