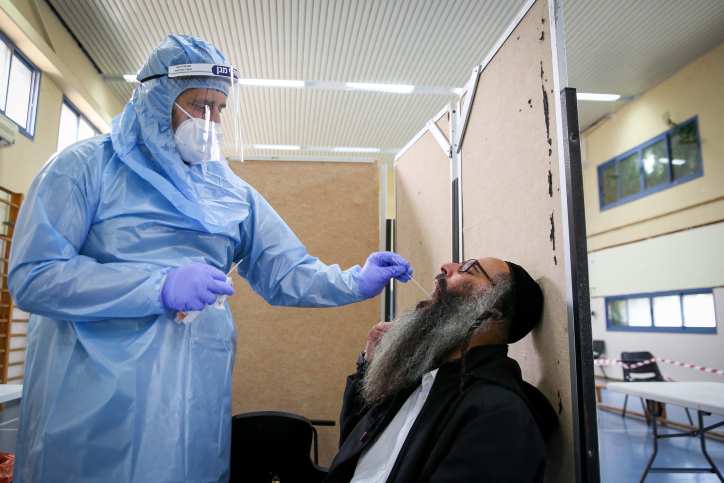 Yesterday 4,922 infections were diagnosed • This is the second day: less than a thousand patients in serious condition • 40% of the severe patients this week – young The infection rate, the figure indicating the spread of the plague, reached 0.88 • 147,000 vaccinated yesterday • In ultra-Orthodox localities and cities the morbidity continues to be high
The trend continues: The Ministry of Health updated this morning (Friday) that yesterday 4,922 infections were diagnosed in Corona out of 75,574 tests. The positive rate is 6.7%.
Enter: Registration for day care centers for the school year 2007 is going online
They said it was a mild flu: that's how we would stop the lies of vaccine opponents
The number of patients hospitalized stands at 1,551.
The number of patients in critical condition is 985 – the second day when the number is less than 1,000. Of the critically ill, 304 were respiratory and 353 were in critical condition.
The death toll from the virus is 5,286, compared to 15 yesterday.
AMN experts present an encouraging statistic: the infection rate is 0.88, the lowest figure in three months, one last measured on November 4 – which allows for a more significant opening of the economy.
On changing the mix of severe patient ages, experts say there is a clear decline in patients aged 60+, but in the past week 40% of those infected were in young age groups, which is of great concern.
The change in the mix does not at this stage lead to a significant decrease in the morbidity.
The experts wrote about the vaccination campaign, that there is almost no progress among those aged 60+, and there are 10% left after deducting the recoverers who were not vaccinated with the first vaccine. They call on the public to get vaccinated soon.
Despite the positive data and the trend, in localities and cities around the country the morbidity continues to be high: in the ultra-Orthodox Emanuel, for example, 25% of the tests were found positive yesterday. In Safed 18% and in Netivot 16%.
The good news came from Bnei Brak, where the HMOs reported tonight that they had doubled the number of vaccinated people in a special operation they held there. A total of 37,000 residents of the city were vaccinated, and only yesterday 3,000 people were added. The city is also no redder and now it gets a traffic light rating that puts it under the orange color.
A total of 147,000 people were vaccinated yesterday.
Health Minister Yuli Edelstein updated this morning that the number of vaccinated in the first dose is already 3,766,000 and in the second dose 2,397,000.
The minister announced in his announcement sanctions against those who choose not to get vaccinated and wrote: "Otto will open the gyms – in your small decision you will decide whether you will be part of the celebration or stay behind."