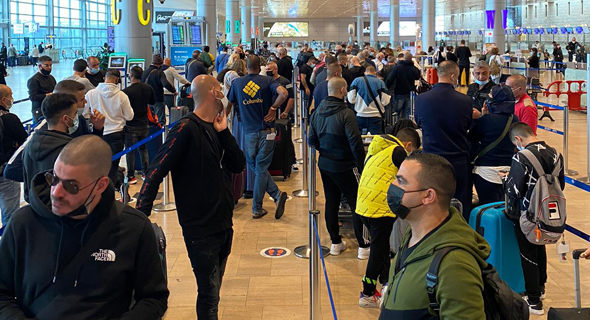 Corona virus – a situation in Israel and around the world
07:10 – The government will convene today to discuss the closure of Ben Gurion Airport for two weeks
Ben Gurion Airport is expected to close for two weeks. This was decided last night (Saturday) at the end of a discussion held by Prime Minister Benjamin Netanyahu with representatives of the Ministries of Health, Transport and the National Security Staff, against the background of high morbidity data and fears of the spread of corona mutations. The government will convene today to decide on the issue.
Subject to government approval, the following issues were agreed upon at the hearing: Prohibition of entry and exit of foreign and Israeli passenger flights; Reduction of the permit to arrive at Ben Gurion Airport, so that it will only be possible in exceptional cases that will be approved by a committee headed by the directors of the Ministries of Health and Transport; Formulation of a separate outline for humanitarian cases that will require special flights; The restrictions will apply to passenger flights for 14 days and will take effect after government approval.
According to the draft presented at the hearing by the health authorities, Ben Gurion Airport is facing closure for two weeks. If and when the decision is made, it will be Attorney General Avichai Mandelblit who will say when the regulation will take effect.
The IDF Intelligence Division warned yesterday against the development of an Israeli mutation, "home-made." The British of the Corona in the country. "
Ben Gurion Airport
Photo: Yariv Katz