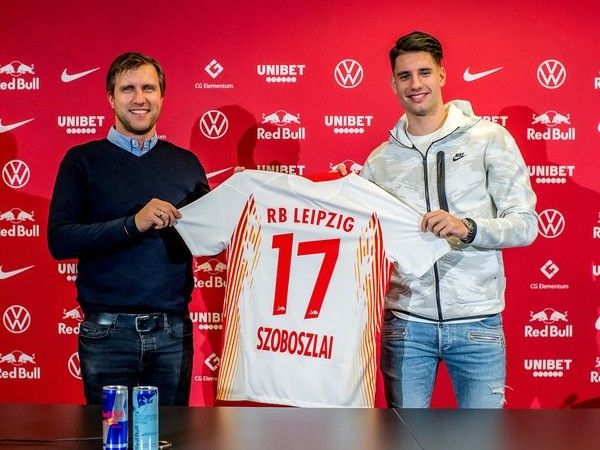 Who did not want Dominic Suboslay, the Hungarian of Red Bull Salzburg, who has become one of the rising stars of world football. After some deliberation Suboslay eventually chose to stay "in the family" when he signed for four and a half seasons with the concern's big sister, R.B. Leipzig.
In fact the group from East Germany paid the release clause which stood "only" at 20 million euros. Even earlier, the prodigy's name has been linked with clubs such as Real Madrid, Arsenal and AC Milan but the Hungarian believed that under Julian Naglesman he would be able to take the next step in his career.
As you may recall, the move from the Austrian champions to Leipzig is certainly not an uncommon sight as in the last 17 years 17 players have made the controversial move and among them: Daew Opamcano, Nabi Keita, Amado Hydara and Conrad Leimer.
Leipzig, which was established just 11 years ago and reached the Champions League semi-finals last year, hopes that the new star who will wear the shirt with the number 17, will continue the tradition of success, and may take it one step further this season. After 12 rounds, Naglesman's team is ranked third in the Bundesliga and perhaps this time Bayern Munich's hegemony will break.
⏳👀

🔴⚪ #RBLeipzig pic.twitter.com/lP947eqMSB

– RB Leipzig English (@RBLeipzig_EN) December 17, 2020