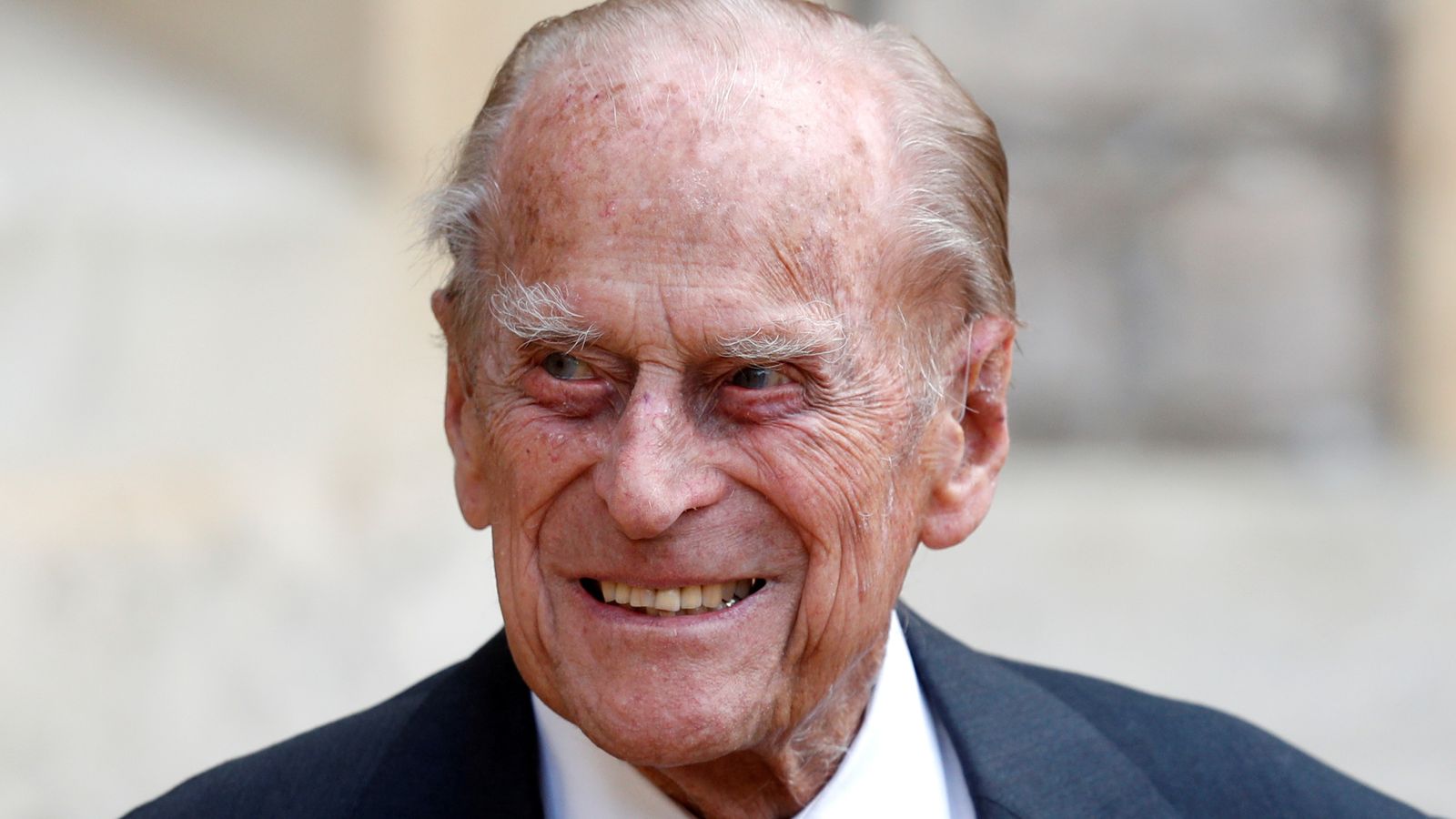 Prince Edward has said that the Royal Family is keeping their "fingers crossed" but that his father, the Duke of Edinburgh, is "much better" a week after he was admitted to hospital.
Speaking to Sky News, the Earl of Wessex, the youngest son of Prince Philip, said he had spoken to his father on the phone.
Asked how he was doing, he said: "As far as I know, well I talked to him the other day, so it's a lot better thank you very much, and he's looking at it. forward to find out, which is the most optimistic thing.
"So we keep our fingers crossed."
Buckingham Palace has said Philip is likely to stay in hospital "for several days".
"The Duke of Edinburgh remains at King Edward VII Hospital where he is receiving medical attention for a disease," the palace said in a statement.
"He is comfortable and responsive to treatment but is not expected to leave the hospital for several days."
When asked if the duke found it difficult to be in hospital, Prince Edward said: "Just a little! I think that reaches us all, and then you can only see the clock so often and the walls are just as interesting. "
He also wished to thank on behalf of his family and father for all the kind messages they had received.
"We've received great and wonderful messages from all sorts of people and we really appreciate that and so too, I've been delivering them. It's wonderful, thank you," he said.
The earl was speaking to Sky News for a report on the Duke of Edinburgh's Award scheme and the positive impact it has had on young people during the pandemic.
Prince Philip, 99, has been at King Edward VII Hospital in central London for a week after being driven there by a car last Tuesday "as a precautionary measure".
There has been no official update from the palace since last Friday when sources said the Duke of Edinburgh was likely to stay in hospital until later in the week for rest and observation, although it was said that he is in "good spirits".
Prince Charles visits Philip

The royal family have not given details of what is being treated for it but have said it is not related to COVID.
Yesterday Prince William said his grandfather was "okay" and doctors were "monitoring him" at the hospital.
The Duke of Cambridge was asked about the duke during a visit to a vaccination center in King Lynn, Norfolk.
On Saturday, the Duke of Edinburgh was visited his son Prince of Wales, and the pair spent about 30 minutes together.
Although it was unusual for the visitor to visit, Prince Charles returned to Highgrove in Gloucestershire, which may be a sign that he was not too concerned about his father 's health.