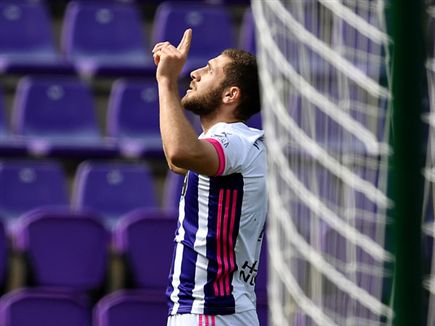 Although he has not been able to leave a real mark since arriving on Spanish soil, his value, at least in the eyes of the locals, is only rising. Tonight (Tuesday), in "Marca" we marked the most valuable player in any team in the Spanish league – and Weissman, who was marked as the most valuable in Valladolid, was estimated at 15 to 20 million euros.
Weissman, it will be recalled, was acquired by Valladolid last summer for € 4 million and became the most expensive acquisition in the club's history. Since then, in 24 league games, he has managed to score just four goals.
Alongside Weissman, there are quite a few intriguing names in the news. Maxi Gomes (Valencia) and Pao Torres (Villarreal) are valued at around 40-50 million euros; Jules Conde (Sevilla) and Mikel Oyersbal (Sociedad) were valued at around € 50-70 million; Vinicius Jr. (Real Madrid), Frankie de Jong (Barcelona) and Joao Felix (Atletico Madrid) are the three most marked in the league – in the amounts of 70-90 million euros, 90-120 million euros and 120-150 million euros Respectively.