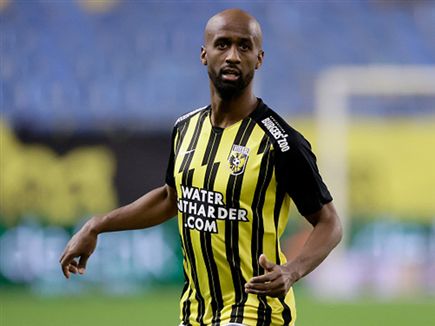 With six tackles so far, Eli Desa is enjoying a great season with Vitesse Arnhem, and the Dutch media have not been left with that either. "He is a model of modern football," read the Israeli defender at the local De Gelderlander.
The article noted the importance of the Israeli on the right and of the German Maximilan Vitek on the left for the importance of the wing play of the wings. "Although the number 10 is still the star on the pitch, the wingspan is gaining in importance in world football," it read. "Not for nothing does Leo Messi come from quite a few sides of the pitch."
Desa He himself commented on the change in his position over the years: "If you had ever crossed the midline, the coach would have shouted at you in panic. Today I should move another 30 meters forward, then I can initiate and create opportunities." Since Vitesse usually plays in an array of three brakes, Desa and his German friend alone cover an entire wing each, about 100 meters long.
When asked about his model, Dassas quoted Barcelona ex-Danny Alves as saying: "I want to fill this role, when you join from behind it must be powerful. The same distance we run forward, we have to go back. It's also a result of our method, We always have to go back to the defense. "
The defender of the Israeli national team also spoke about his training routine, which after training also includes ice baths, saunas, healthy food, muscle care and sleep: "I have been a professional footballer for some time, and I need to rest after strenuous activity. I also make sure I stay in top shape."
Meanwhile, just before he joins the Israeli team in the 2022 World Cup qualifiers, Desa will host Willem II tomorrow (Sunday, 15:30) with the aim of climbing to third place in the Dutch league, below Eran Zehavi's PSV Eindhoven.