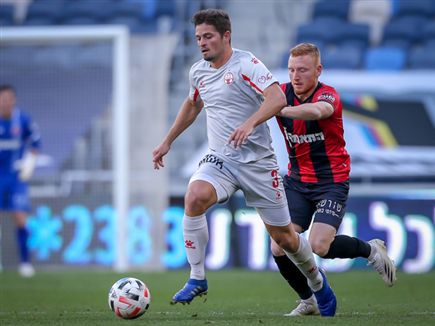 The David Keltins affair branches off: This morning (Sunday) an examination by the Football Association found that referee Liran Liani erred in the controversial yellow record – in the opening round, in a game in which Hapoel Beer Sheva met Maccabi Netanya.
As first reported on a sports channel: Keltins is a partner despite accumulating five yellows
So, as you may recall, he was given an "invisible" yellow – which, since it was not known, Keltins partnered with five yellow cards yesterday against Hapoel Haifa. The source of the error, it turns out, was that the yellow was registered to Marwan Kabha and not to Keltins.
At the same time, Hapoel Beer Sheva were angry about the saga: "We checked the issue according to the game, we were told that he (Keltins) has four. It is not possible that he will be punished now."
Liani corrected the report – and from the moment it happened, Keltins was sent off and could not play against Maccabi Tel Aviv in the eighth round of the cup. In any case, Hapoel Haifa's claim for a technical victory was finally ruled out.
Judges' Union response"This morning's examination by the referees 'association with Liran Liani shows that the referee's report in the game between Hapoel Beer Sheva and Maccabi Netanya in the first round mistakenly recorded yellow for Marwan Kabha and not for David Keltins. Keltins' participation in yesterday's game against Hapoel Haifa should have been avoided if Hapoel Beer Sheva "She would have been notified of the matter and therefore is not in possession of an offense and will not be charged with the group's duty, in accordance with the regulations."
"In light of the above and in accordance with the disciplinary regulations, Keltins is not allowed to participate in Hapoel Beer Sheva's upcoming game.