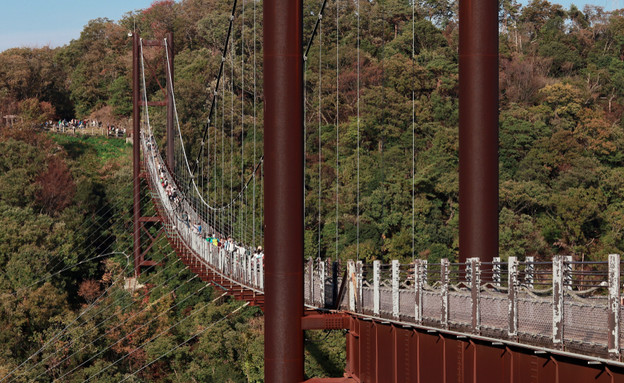 A strong earthquake struck last night in the Fukushima area of ​​northeastern Japan • The background to the night eruption is the earthquake that occurred in the area in 2011 and caused a tsunami that claimed the lives of 20,000 people and blew up the city's nuclear reactor • Hundreds of thousands were stranded
N12










| Posted 14/02/21 09:11

An earthquake measuring 7.3 on the Richter scale struck last night (Saturday) shortly before midnight in Fukushima, Japan, about 200 kilometers north of Tokyo. Walls were broken in the incident, windows shattered and so far about 100 wounded have been reported.
For more updates and to send your stories – visit the news Facebook page
The Meteorological Service said the current quake was likely an "aftermarket" of a 9-magnitude earthquake that struck the region on March 11, 2011. The 2011 earthquake caused a major tsunami that killed nearly 20,000 people in northern Japan. In addition, it caused the explosion of the Fukushima nuclear reactor – one of the heaviest disasters in the world in recent years. The agency warned of secondary tremors in the coming days as well.
BREAKING: Large magnitude 7.2 earthquake strikes off the coast of Japan. Shaking felt across a large area including in Tokyo. #Japan #earthquake
pic.twitter.com/Kl6TK2FSJ3

– Global News Network (@ GlobalNews77) February 13, 2021
At least 121 people were injured in the incident, according to public television broadcasts in the country, but so far no casualties have been reported.
The quake, which occurred yesterday (Saturday) at 11:08 p.m., shook buildings in the capital Tokyo and cut off power supply overnight to hundreds of thousands of homes across northeastern Japan. Several thousand houses were left without water, and their occupants gathered in the streets with plastic bags to fill water from dedicated tankers that arrived on trucks.
Level 6 EARTHQUAKE in Japan. Was in Fukushima but still shook my home well! pic.twitter.com/rZSJYiOA5K

– Mr Japan (@YLaylee) February 13, 2021
Earthquakes are a common phenomenon in Japan, one of the most seismic-active regions on Earth. Japan experiences about 20% of all earthquakes with a magnitude higher than 6 on the Richter scale.