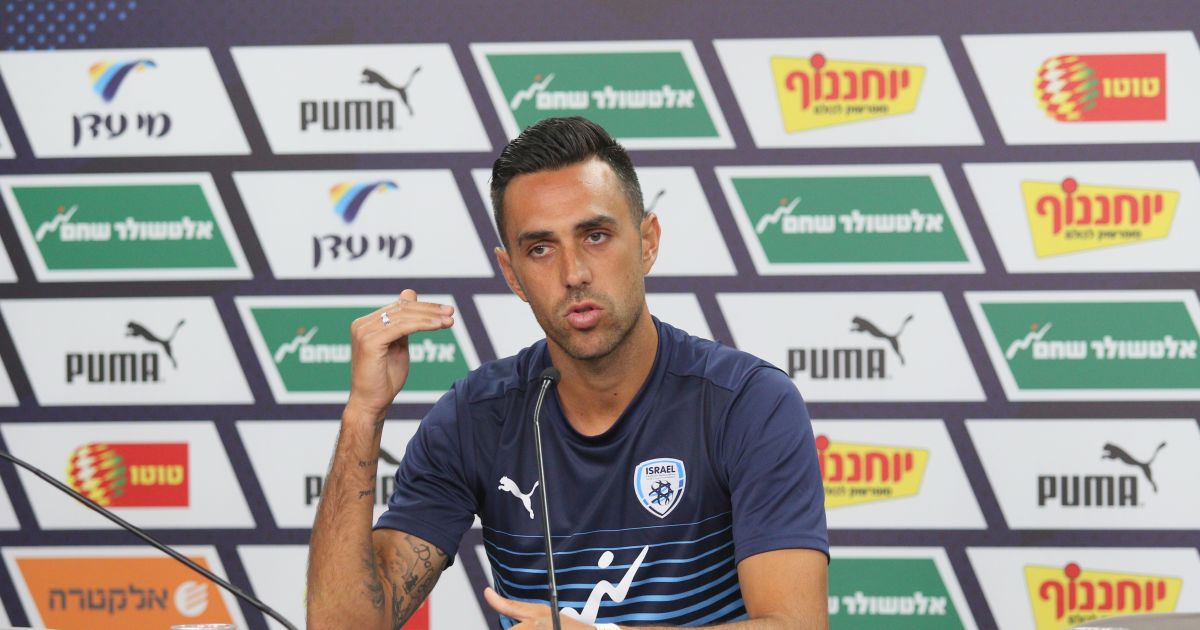 The Israeli team will open the 2022 World Cup qualifying campaign this coming Thursday, when it will host the Danish team at Bloomfield Stadium. In light of the opening of the games and in preparation for the difficult match against the Danes, striker Eran Zehavi showed up today (Tuesday) for the traditional press conference.
What he expects from himself in the campaign: "We missed the team. There will be 5,000 spectators here and I'm very excited, it's probably a good situation if it happens at my age. It's important for me to make a good game and for the team to look good. I expect the same numbers from myself, but most importantly we win and score points. ".
He is aiming for his first major tournament, with coach Willy Rotensteiner marking a goal to improve the FIFA rankings: "It works out well overall. His viewing is very realistic and correct in this time frame. We really need to look from game to game and significantly improve our ranking. I am the unrealistic person, who I aim for much more. This is one of my opportunities, if not the last. Maybe I "I will be able to surprise Willie, maybe I will make my dreams come true. The most important thing is Denmark on Thursday, and then we will look forward."
How to deal with Denmark: "We meet a great team. To come and say we are favorites is not what it will be, it will be difficult and we will have to do the best we can. As for my fitness, I feel great. But I did not win two games, so maybe I'm in a small crisis and I hope it ends in the team.
The feeling of returning to Bloomfield and how much will contribute to the team: "I'm very excited. I did not know when or if I would play at all in the revamped Bloomfield. I'm very happy, it's very exciting, probably when there's 5,000 spectators here after a year and four months of playing without an audience. I expect those who come to create a great atmosphere and give us a boost, understand that they have "The right to be in the stadium and to support the team. We are also lucky to play in front of such a large number of spectators."
What will provide it in terms of score: "Three points against Denmark. The expectation? Not at the moment. We are looking at the first game that is most important to us, then we will move on."