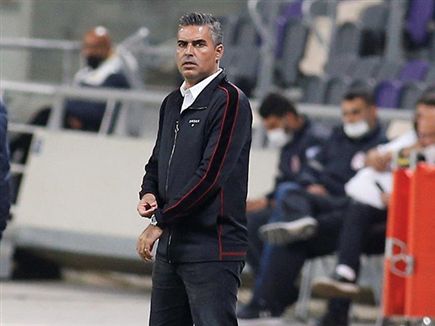 It was not an easy week for Hapoel Haifa after the dramatic 4: 3 loss to Maccabi Tel Aviv last Sunday.
As reported over the past week Case Ganem has injured his knee and Eden Ben Best is suffering from groin tenderness. While Ganem will not be fit for the game, there is still some hesitation about Ben Best and it is likely that he will open on the bench. The two will also join the injured William Agada, Ahmed Darawshe and Jasmine Borich.
In doing so the coach is expected to continue with more or less the same lineup and lineup, with only minor changes. After the defensive mistakes, the one who will pay in his place is Guy Mishpati, while Nisso Capiloto will receive the team shirt for the first time after six months off the field and will cooperate in the defense center alongside Mickey Sirostein.
Raz Stein, who recently got the opportunity in light of the multiplicity of injuries, is showing good ability in recent games, which may affect the decisions in the January transfer window. Stein will continue to receive the lineup shirt and will cooperate on offense with Ness Zamir returning from a hamstring injury and opening on for the injured Ganem.
Sylvester said of the preparations: "In the league it has been proven that every game is difficult and every result is possible so it is very important to get ready for this meeting and continue our game. On the other hand we need to improve our efficiency in achieving the results."
On the opponent, he said: "Hapoel Kfar Saba has proven that it can beat some good teams this year and certainly with a change of coaches – motivation is not something that will be lacking there. But we have our desires and goals and a difficult game awaits us. To win. "