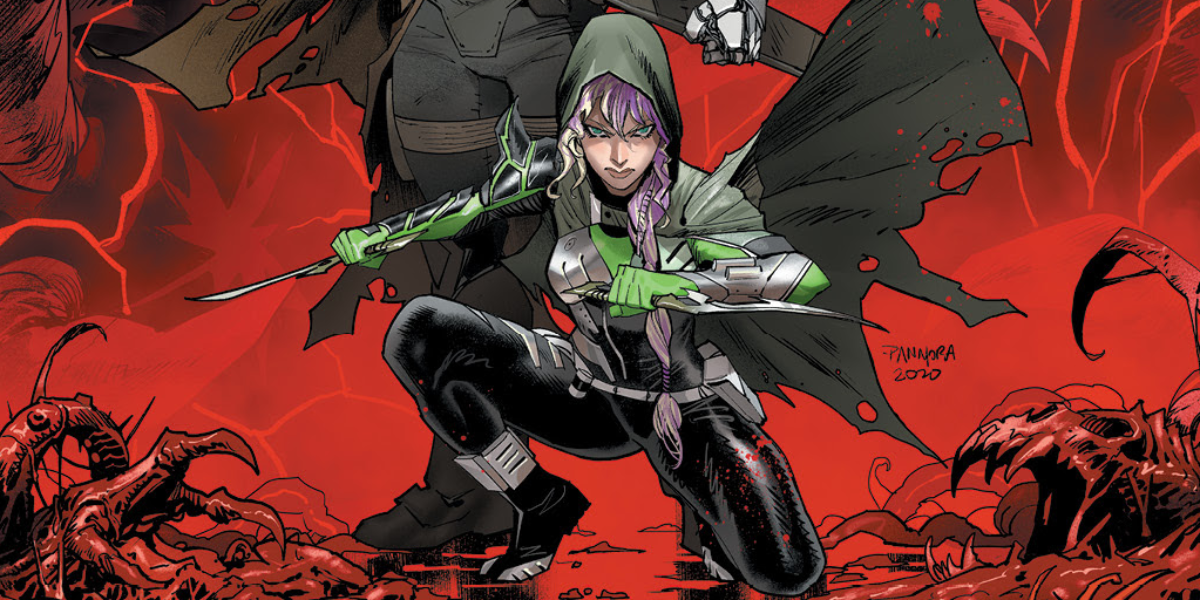 BOOM! Studios has released a preview for Power Rangers Unlimited: Heir to Darkness # 1, which deals with the originality of Astronema.
BOOM! Studios has released the first look Power Rangers Infinite: Heir to darkness # 1, a new Power Rangers single from writer LL McKinney and artist Simone Ragazzoni is set for release later this month. This special issue addresses the "true origins" of the villain Astronema.
"Astronema is one of the most popular Power retainers villains ever and its true origin has been revealed for the first time in a single film directly related to events Powerful morphin and Power retainers! "official summary for Heir to darkness # 1 reading. "Before she became a Power Ranger, a young girl named Karone was kidnapped by bounty hunters and entered the assassin called Astronema with two of the greatest dangers in the galaxy – Dark Specter and Ecliptor … But what is the real Dark Spector plan … and what does it mean for the new thing Powerful morphin and Power retainers teams? "
LOVE: Power Rangers Dino Fury Debuts New Opening Topic, Poster
BOOM! hails Heir to darkness # 1 as "a powerful new story that is not Power retainers a fan can be missed. "The publisher has published a five-page preview for the single, which founded his story. In addition, in addition to Dan Mora's main cover, there is a different cover by Jung-Geun Yoon, Vincenzo Riccardi and Jenny Frison in the magazine.
Written by LL McKinney and illustrated by Simone Ragazzoni with colors by Igor Monti and letters by Ed Dukeshire, Power Rangers Infinite: Heir to darkness # 1 goes on sale March 31st from BOOM! Studios.
INCLUDED: Basilisk: BOOM! Going Supernatural with an awesome series from Bunn, Scharf (Exclusive)
Hawk and the Winter Soldier: Who is Joaquín Torres, ANOTHER Marvel Hawk?
About the Author