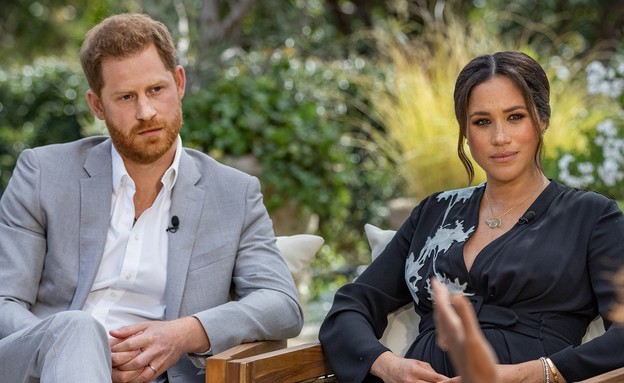 During an interview with Oprah Winfrey Megan Merkel revealed that she and Prince Harry were married in a secret wedding a few days before the media event. After the couple's marriage certificate revealed otherwise, now the former royal couple have issued an official statement, explaining what really happened there


Eli Pari
|
mako










| Posted 23/03/21 11:26

Prince Harry and Megan Merkel's interview is not making headlines: After more than two weeks of making harsh allegations against the royal family in a scandalous interview with Oprah Winfrey, yesterday (Monday) we told you that the Sun revealed a significant lie in Megan's remarks. Now, a day after the whole affair exploded – Harry and Megan issue an official statement on the subject, admitting a mistake.
As you may recall, during the interview Megan revealed that she and Harry were not married at the prestigious event at Windsor Castle in May 2018, but three days earlier in an intimate ceremony at the court of the Archbishop of Canterbury. "We got married three days before the wedding, no one knew it," Megan revealed to the opera. We hung the vows in our room and we were the only ones in the backyard of the Archbishop of Canterbury.
Yesterday, as mentioned, the Sun revealed that the couple's marriage certificate explicitly stated that they were married on May 19 at Windsor Castle, and a former senior official in the archbishop's office added that they "exchanged a few vows or they just made a simple rehearsal but did not marry." Apparently the storm reached as far as Prince Harry and Megan Merkel's dispatch, because a few hours ago a spokesman for the two issued a clarification, stating: "The couple exchanged personal vows a few days before their official / legal wedding on May 19." Now we are relaxed.