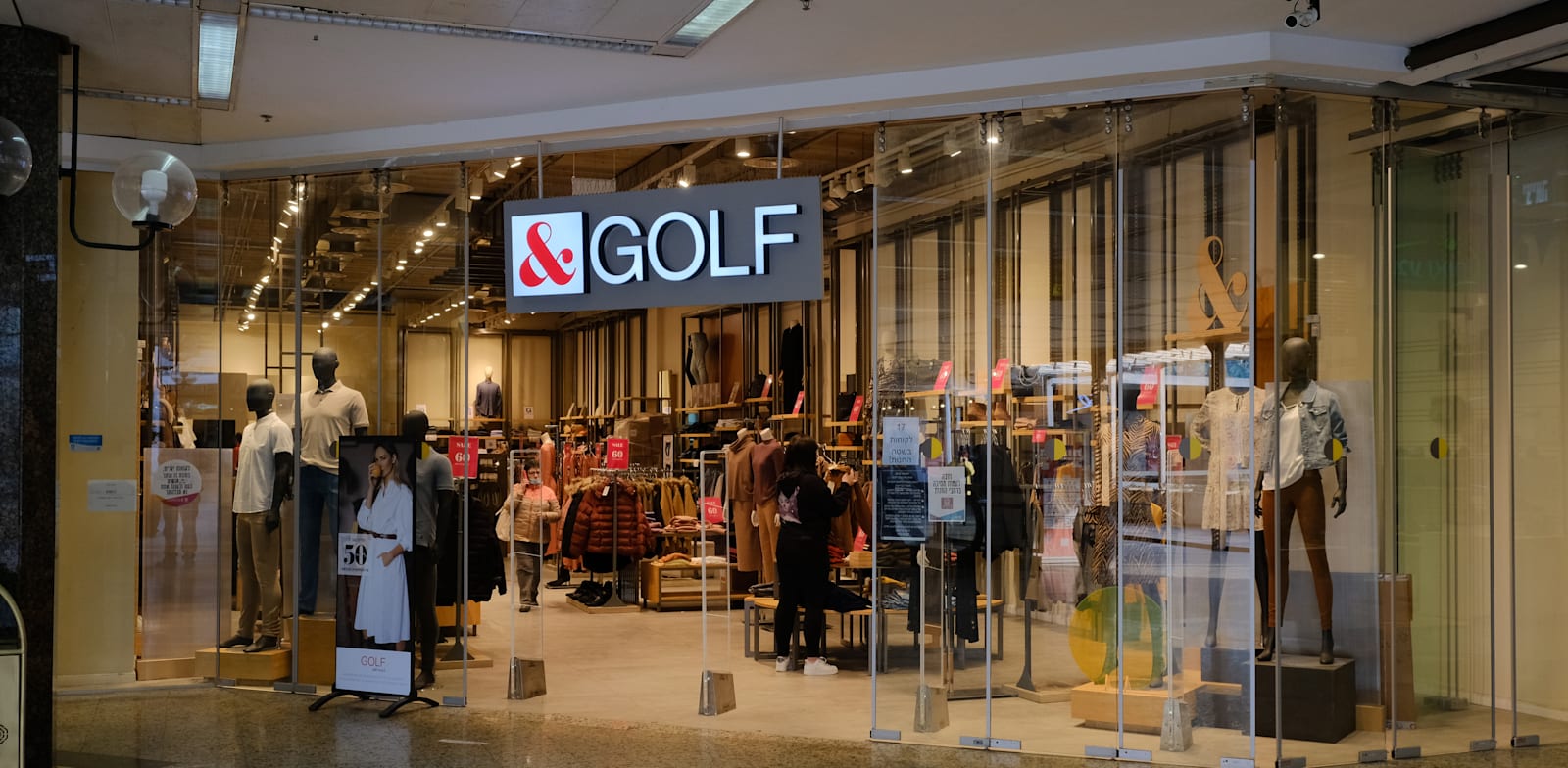 Public fashion retailer golf Concludes the corona year with an 11% decrease in revenues to NIS 863 million in the shadow of the three closures imposed on the economy in Israel, showing an impressive improvement in the net profit line that amounted to NIS 16 million in 2020, an increase of 357%.
Golf's gross profit eroded by 14% last year to NIS 497 million, while its share of sales also eroded to 59.4%, compared with a gross profit margin of 61.7% in 2019. The erosion in profitability was mainly due to a decrease in the gross profit margin from Adika activity, an increase In the provision for a decrease in the value of inventory (mainly in the field of clothing) and an increase in the rate of discounts during the period.
Due to the closures of the stores, Golf was able to significantly reduce its sales and marketing expenses thanks to 22% streamlining and savings, which resulted in savings of NIS 108 million during 2020, but part of this decrease was offset by an increase in marketing expenses in Adika's operations abroad. .
Golf also managed to reduce management and general expenses by 15%, which means savings of NIS 7 million.
In the other expenses section, Golf records an expense of NIS 18 million in 2020, compared with an expense of less than NIS 1 million in 2019. This is due to provisions for impairment of investment in Topshop's activity in the amount of NIS 10.5 million, and impairment in the amount of NIS 7 million in respect of fixed assets, net use rights assets and intangible assets.
Despite the decline in revenues and thanks to these streamlining measures, Golf manages to double its operating profit in 2020 to NIS 67 million. In addition, Golf recorded a decrease of NIS 3 million in financing expenses in 2020, and an increase of NIS 6 million in income tax expenses.
Golf, controlled by Clal Industries, is a fashion retailer engaged in the field of clothing fashion, home fashion, and is also the controlling owner of Adika. Golf operates 315 stores nationwide, of which 167 stores in the field of clothing fashion, 138 stores in the field of home fashion and 10 stores in the field of Adika.
Golf notes that during 2020 the group closed 26 stores, while during 2021 the group closed 10 more stores. About 8 of the closed stores are associated with the cessation of operations of the Topshop chain in Israel due to its sale to the online retailer Asus.
As expected, the sector that suffered the most damage is the apparel fashion, which recorded a sharp 27% drop in sales in 2020, and is also the only sector where Golf concludes the year with an operating loss, which stood at about NIS 2 million due to impairment provisions for Topshop activity . Golf notes that by neutralizing these provisions, the operating profit from the clothing business amounts to about NIS 12 million.
The homewear sector absorbed a decrease of 14% to a total of NIS 397 million, due to the closure of stores, which was partially offset by an increase in sales of online golf sites for the sale of home fashion and an increase in revenue per square meter in identical stores in this area.