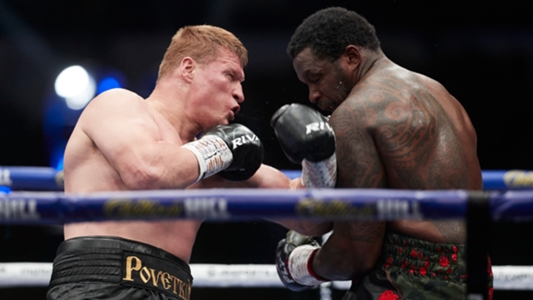 Povetkin sure has more than just the power to contain Whyte's threat
Seven months after recording one of the biggest hits of 2020 when he released Dillian Whyte, Alexander Povetkin is ready to prove that the elegant finish was not a fluke. The overweight pair will fight again on March 27, in a fight seen in several divisions on DAZN, and the former Olympic champion is diligently preparing to record another win.
With the fight initially slated for November and then in January, Povetkin 's initial training plans were thrown out when it emerged that the 2004 Olympic champion was suffering from Coronavirus. One of the much-anticipated replacements was in jeopardy but with a date now official, Povetkin says he is fully recovered and ready to go.
"I feel good," Povetkin told Izvestia. "There were problems after Coronavirus but we fixed them all. It was difficult to get involved in the training process after the illness but everything is normal now. "
For large portions of the first encounter, Povetkin was the second-best favorite for not dealing with Whyte's distrust. A slow start to the fight from the veteran gave Whyte a huge boost and when Povetkin hit the canvas twice in round four, he looked ready for the third loss in his career after a heroic loss to him. Wladimer Klitschko and Anthony Joshua.
Instead, Povetkin gathered and seconds into the next session, Whyte was caught with an incredible uppercut and the countdown failed. Fully aware that he now has the power to stop the fight at any time, Povetkin insists he does not rely on his heavy hands for victory, he just wants to win at cost any.
"I have to take a responsible approach to fighting, preparing, and show great boxing. I don't think if I put it out in the first fight, it means I'll put it out in the second. If you think like that you will definitely lose and I will never lose. Anything can happen but I will always go out and win. "
DAZN is a boxing home. Subscribe here and check out Povetkin vs Whyte 2 in your country, as well as several other live boxing events.