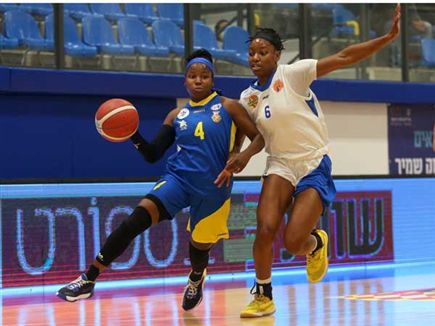 The 13th round of the "Athena" women's basketball league opened tonight (Sunday) with a great 76:79 between Maccabi Ashdod and Hapoel Petah Tikva. The one who led Gilad Katz's team to its sixth consecutive victory was Alexis Peterson, who bombed 28 points.
Ashdod maintains the summit after a game that was close throughout. Despite the lukewarm performance of the team star Daniel Adams, Gilad Katz's apprentices showed a lot of character, especially in the last quarter, and showed why they are in first place in the table.
Luckily for Ashdod, Jocelyn Wolby missed a three in the closing seconds that could have equalized. 76:79 at the end of the fascinating confrontation.
They scored for Petah Tikva: Jocelyn Willoughby 23, Kristin Simon 19, Kayla Charles 17, Tal Sahar 7, Daniel Hajaj and Moran Sapir 4 each, Nitzan Amar 2.
They scored for Ashdod: Alexis Peterson 28, Kadija Kiev 20, Leah Forbis 11, Daniel Adams 8, May Dayan 7, Tamar Koplewitz 3, Annette Snow 2.
The other games of the 13th round will be played tomorrow, Monday 15.2: Elitzur Leica Holon – Hapoel Rishon Lezion; Maccabi Phoenix Haifa – AS Ramat Hasharon; Herzliya girls – Elitzur Neve David Ramla; Maccabi Urban Ramat Gan – Maccabi Raanana.